The Pope has been popping up all over the place in the Philippines to pose for selfies with fans.
Life-size cardboard cutouts of the pontiff are being placed in churches, schools and malls near the capital Manila, to encourage "papal fever" before Francis visits the country in January 2015.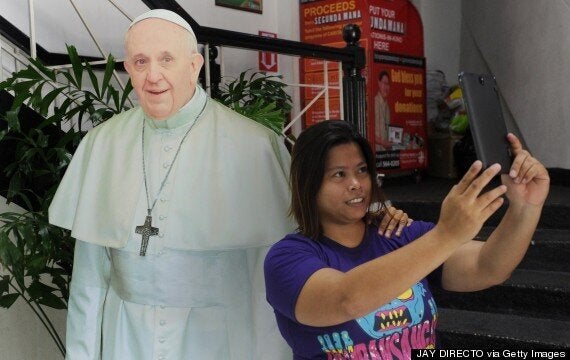 The cutouts are the work of a church radio station, and can be spotted in locations including the Mall of Asia, The Philippines' largest shopping centre.
It remains to be seen what Francis himself thinks of the photos, as he recently warned young people that they are wasting too much time on "futile things" like smartphones, daytime TV and the internet.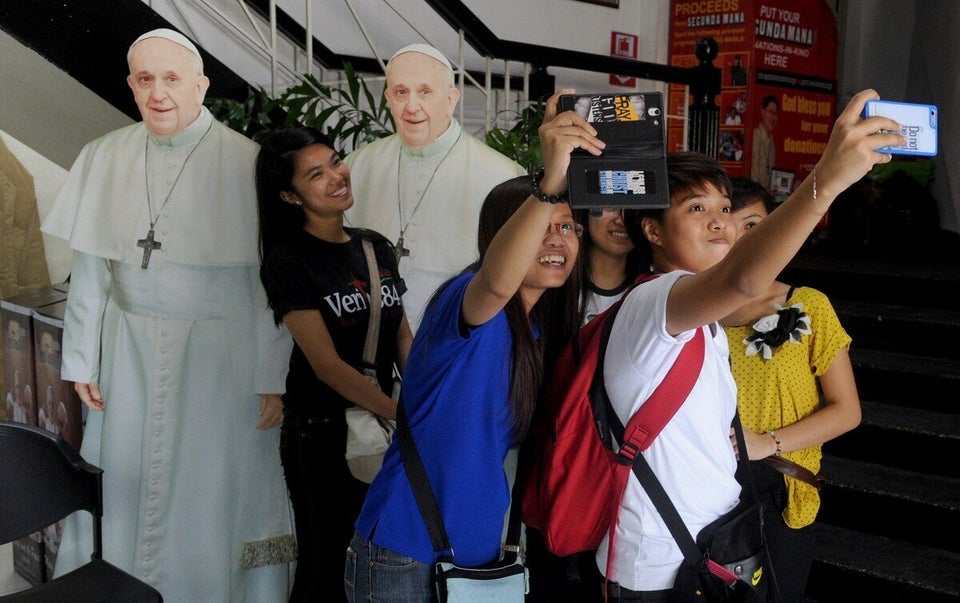 Pop-up Pope in the Philippines
Popular in the Community