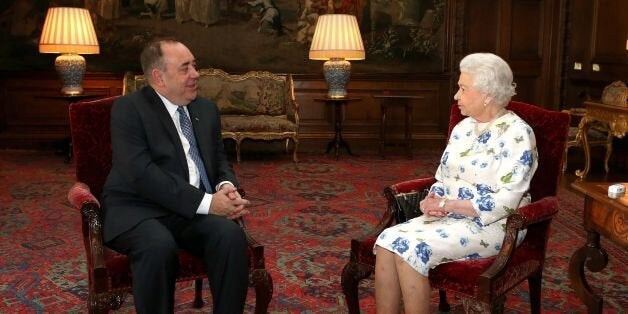 Alex Salmond has accused the "frenetic unionist" media of inaccurately implying the Queen has publicly endorsed the No campaign in the Scottish independence referendum.
On Saturday, the Queen was overheard by journalists telling a well-wisher outside a church service near Balmoral that she hoped Scots would think "very carefully about the future".
The comment was widely interpreted by many newspapers as a deliberate, if subtle, intervention by the Queen into the debate.
But Salmond told reporters in Edinburgh today that the headlines were wishful thinking on the part of the pro-union papers.
"Her Majesty the Queen is absolutely impartial in this referendum. I thought the statement from Buckingham Palace last week made that totally clear," he said. "Nobody seriously, apart from some of the more frenetic unionist press, would seek to persuade or tell people otherwise."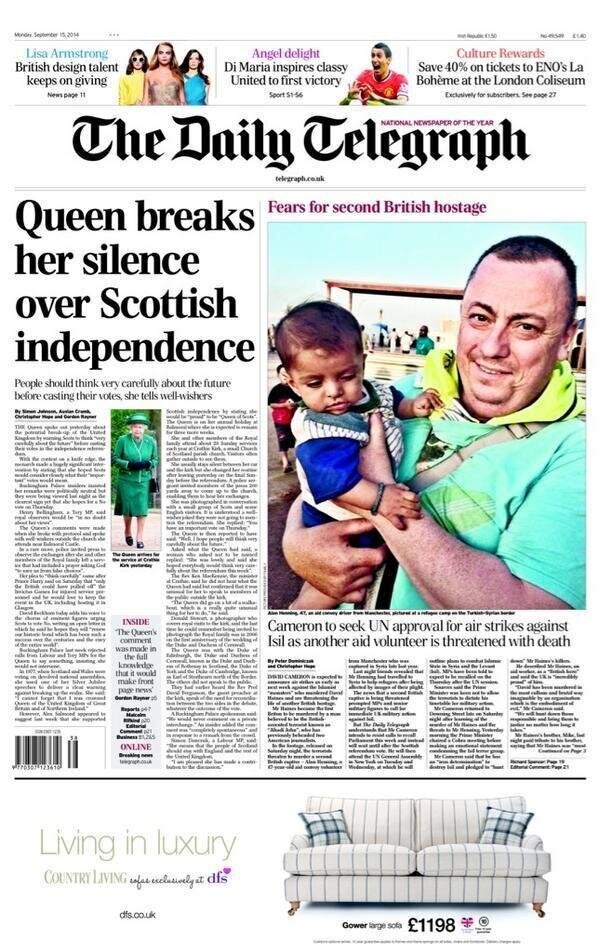 After previous reports claimed the Queen was growing increasingly concerned about Scotland breaking away, Buckingham Palace issued a statement last week which read: "The sovereign's constitutional impartiality is an established principle of our democracy and one which the Queen has demonstrated throughout her reign.
"As such the monarch is above politics and those in political office have a duty to ensure this remains the case. Any suggestion that the Queen would wish to influence the outcome of the current referendum campaign is categorically wrong. Her Majesty is simply of the view this is a matter for the people of Scotland."