Police have released CCTV footage of the moment a woman grabbed a female motorist and wrestled her to the ground in broad daylight in an unprovoked road rage attack.
She launched the assault, outside a grocers in Birmingham's Handsworth Wood on July 30 at 1pm, after being asked to move the car she was in because it was blocking the road.
West Midlands Police said the victim, a 44-year-old woman, was attacked twice during the incident. She suffered a lump to her head and bruising.
She was driving her Ford C-Max when she was blocked in by a grey VW Touran. The male driver had gone to the nearby shops but there was a woman in the passenger seat.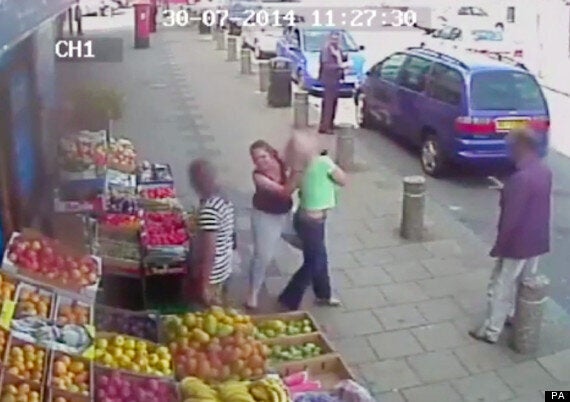 The female driver asked the passenger how long they were going to be, only to be blasted with abuse by the passenger. The Ford driver decided to take another route and parked nearby to go to the shops but this is when things unexpectedly turned violent.
The CCTV footage shows that as she walked towards the shops, the passenger of the Touran got out, grabbed her by the hair, threw her over a table outside the grocery store, before pulling her to her feet by the hair again and throwing her on the floor.
West Midlands Police said the passenger then went to a nearby shop but returned to see the woman noting down the vehicle registration number. She then assaulted her again, before returning back into her car with the male driver and driving away.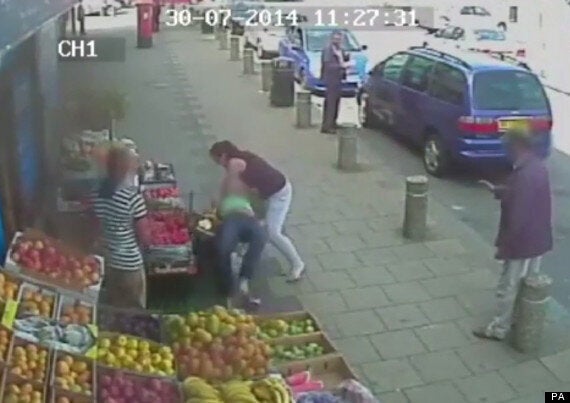 Pc Geraldine Sprigg from Birmingham West and Central said: "This was an unprovoked and violent attack on a woman who had asked the driver to move her car which was blocking the road.
"The assault took place in the middle of the day and we are asking for anyone who saw the incident or who recognises the woman driver to contact us. The woman assaulted suffered pain and discomfort following the attack and may have lost consciousness for a short time."
Anyone with information should call police at Birmingham West and Central on 101 or call Crimestoppers confidentially on 0800 555 111.
Popular in the Community