Conservative MP Mark Reckless has defected to Ukip, despite having previously denied he was going to jump ship. In a dramatic end to the party's conference in Doncaster on Saturday, Nigel Farage sprung the announcement on activists without warning.
Reckless is the second Conservative MP to defect in a month. Clacton MP Douglas Carswell made the switch at the end of August and triggered a by-election. Reckless will do the same in his Rochester and Strood constituency.
Bounding on the stage to a jubilant reception, Reckless said David Cameron was "part of the problem that is holding our country back". He said: "I promise to cut immigration while treating people fairly and humanely, I cannot keep that promise as a Conservative, I can keep it as Ukip."
Reckless, one of the most eurosceptic MPs, said he thought the prime minister's pledge to hold a referendum on Britain's membership of the EU was nothing more than a "party political trick".
He said: "A Ukip which can do for our politics, what modernity has done for our society, a Ukip which is about hope and optimism, a Ukip which can safeguard our children's future and a Ukip which believes we are more than a star on somebody else's flag."
The defection was deliberately timed to cause maximum damage to the Conservative Party, which starts its annual conference in Birmingham tomorrow. As Ukip members chanted "Ukip, Ukip, Ukip" and cheered, a party source commented: "Enjoy your conference, Mr Cameron."
Ukip MEP David Coburn told The Huffington Post that Reckless would be a "great addition" to the party. "We need sensible people, Ukip type people coming over, there are people in the Labour Party like that too and let's hope they're are coming over soon too."
"Mr Cameron will have to bomb Doncaster now," he joked. Asked what he thought the prime minister will be thinking now, Coburn added: "I don't think much goes through the prime minister's, mind its' a vacuum. The man's demented but he is the best man in the Tory party for us."
Conservative MPs were less impressed. Andrew Griffiths said: "Told Mr Reckless he should join Ukip four years ago! Pleased not to have him speaking for my party anymore. Relishing that election fight!"
Rumours had been circulating for days that Ukip had another defector up its sleeve, but the party had played down the suggestion in order to cause maximum surprise. The Huffington Post understands the party had Reckless in the bag as two months ago.
Westminster journalists had been approaching Tories seen as likely to defect for days in order to smoke any defectors out, including Reckless. However he denied he was about to leave.
Carswell, the first Tory to defect, is widely expected to cruise home in his 9 October by-election. However Reckless could have a tougher time as Ukip does not have anywhere near as big a presence in Rochester.
A Conservative spokesman said: "Mark Reckless' decision to join Ukip is completely illogical. He says he wants action on a European referendum, tax and immigration. The only party capable of delivering on these issues is the Conservative Party - and a vote for Ukip is a vote for Ed Miliband."
Michael Dugher MP, Labour's Shadow Minister for the Cabinet Office, said the defection was "a hammer blow to David Cameron's already weakened authority".
"On the eve of his conference we again see that Conservatives' confidence in Cameron is plummeting. David Cameron has always pandered to his right, and even they are now deserting him. This also underlines that Ukip are a party of Tory people, Tory policies and Tory money. It is clearer than ever that only Labour has a plan to make everyday working people across the country better off."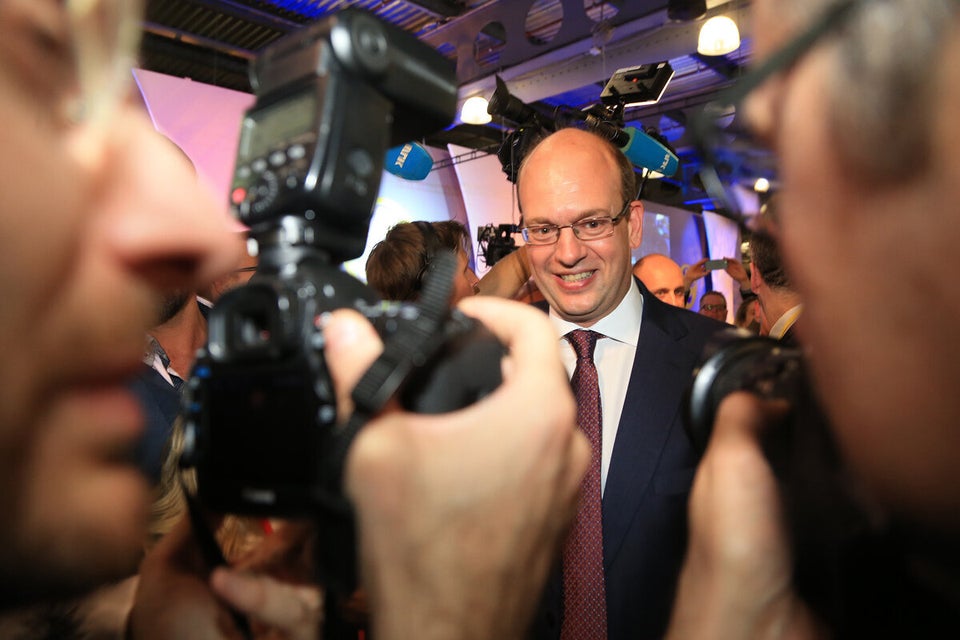 Mark Reckless Defects To Ukip