The Sunday Mirror has been accused of using pictures of women without their consent in its bid to "entrap" a Tory MP and get him to sext an image of himself.
The paper reported that the married MP had struck up an online relationship with a woman on Twitter calling herself "Sophie Wittams", whose account described her as a "20-something Tory PR girl" and eventually convinced him to send the explicit image.
Mr Newmark, 57, resigned on Saturday evening, the day before the Tory party conference in Birmingham, after learning what had happened and what was about to be published.
But on Sunday, questions surfaced about whose pictures the now-deleted Wittams Twitter account had used to encourage him to sext the image of himself.
It used an image was of a 22-year-old Swedish woman, who set her Instagram account to private after the Sunday Mirror story was published, Buzzfeed reported.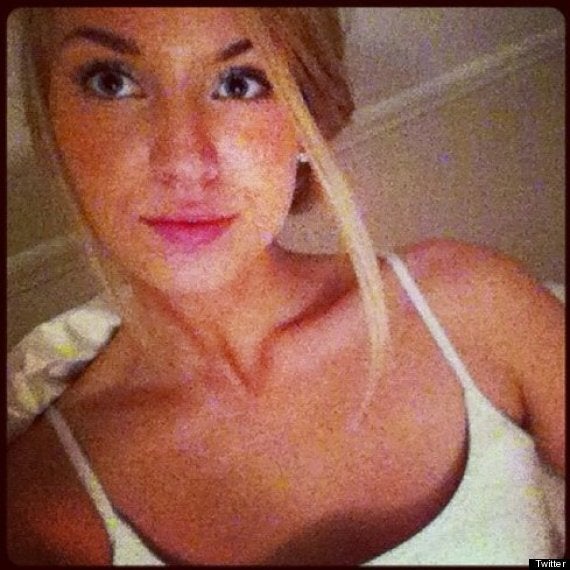 This image, believed to be of a Swedish woman, was used to entrap Newmark
The fake Sunday Mirror account also tweeted a "sun bathing selfie" that was originally tweeted by a woman from Boston, Lincolnshire in July.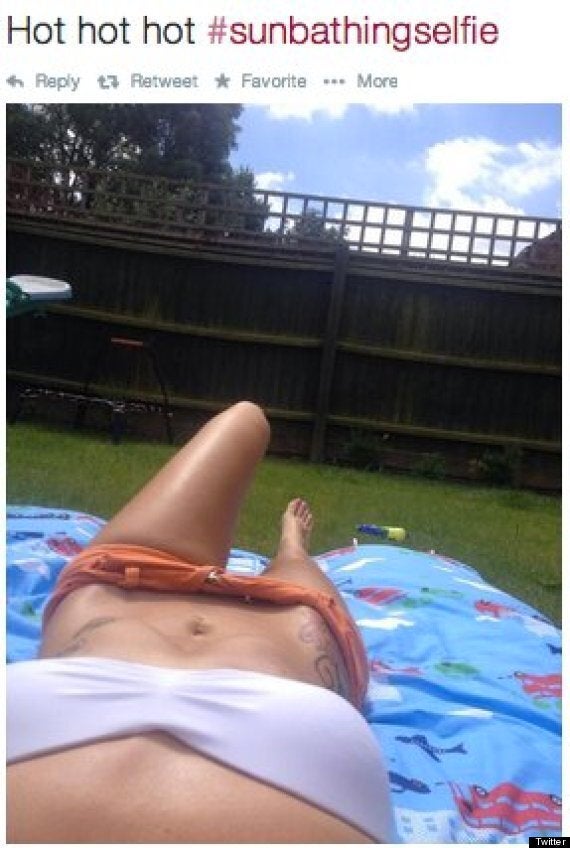 The Sunday Mirror sting also used this image
As this story went live, both women were receiving tweets from journalists trying to get in touch to find out whether they consented to their images being used.
Neither had replied or tweeted about the story.
The paper's methods sparked anger on Twitter, which accused the paper of taking the images without the women's consent.
The subterfuge was reportedly carried out by a freelance journalist rather than either of the staff journalists whose bylines appeared on the story.
If the story is subject to a formal complaint, it could be a test for Ipso, the new press body that replaced the Press Complaints Commission earlier this month that the Sunday Mirror has signed up to.
Its code for editors says: "Engaging in misrepresentation or subterfuge, including by agents or intermediaries, can generally be justified only in the public interest and then only when the material cannot be obtained by other means."
Lloyd Embley, the editor-in-chief of the paper and its daily counterpart, The Mirror, defended the story.
He was asked by Sue Llewellyn, a journalist and social media consultant, about the story, which she called "unethical".
He implied the paper could rely on a public interest defence for the methods used, saying part of Mr Newmark's ministerial brief was to "attract young women to the Tories".
The Sophie Wittams Twitter account had also interacted with Dover and Deal MP Charlie Elphicke and Dan Byles, MP for North Warwickshire and Bedworth.
But the surviving evidence on the social media site did not suggest this had gone beyond polite exchanges.
One tweeter joked that he was disappointed because he himself had been sexting the account.
Meanwhile, someone else set up new a Twitter account, @sophie_wittams, which posted a single tweet saying: "Pay no attention to this. It's basically just an entrapment account set up by the Sunday Mirror. Oldest trick in the book. Move along."
The Huffington Post UK asked Trinity Mirror, the Sunday Mirror's publisher, whether the women's consent to use their images was obtained.
"This investigation was brought to the Sunday Mirror by a freelance reporter," Alison Phillips, the weekend editor for the publisher said.
"The investigation, which had a clear public interest, was carried out following information from a reliable source.
"Mr Brooks Newmark was a co-founder of Women2Win campaign and was at the forefront of Conservative Party attempts to promote more women MPs.
"Therefore his exchanges with someone he believed to be a young intern interested in politics were wholly inappropriate. Mr Newmark has apologised for his actions and resigned."
Popular in the Community