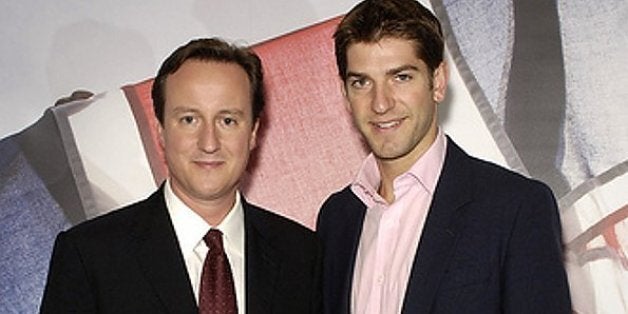 The Conservative Party is worried that Chris Kelly may succumb to pressure from Nigel Farage to defect to Ukip.
A Tory source told The Huffington Post that the party was "genuinely concerned" that the Dudley South MP, who is standing down in 2015, will decide to follow in the footsteps Mark Reckless and Douglas Carswell. Kelly is seen as a prime target for Ukip and the Conservatives are worried that the insurgent eurosceptic party may be successful in putting the screws on him.
The Conservatives are throwing everything at Reckless. Tory co-chairman Andrew Feldman told MPs and candidates a fringe event at the party's conference that Reckless, the MP for Rochester, was trying to "piss on our parade".
The defection of Reckless on Saturday ruined what David Cameron hoped would be a smooth start to the Conservative Party conference in Birmingham on Sunday. Ukip persuading another Tory MP to defect would increase the panic in Tory circles.
Tory backbencher Nadine Dorries, whose daughter is the girlfriend of Kelly, told Sky News this morning that she did not think he would jump ship. "I do know this much, for definite because he's my daughter's boyfriend of four years – Chris Kelly will not be defecting, not if he ever wants another roast dinner from me again," she said.
However it appears that the Conservative leadership is not convinced the loss of Dorries family dinners will be enough to persuade Kelly, who was only elected to parliament for the first time in 2010, to stay loyal.
Feldman, who is in charge of increasing party membership, told a gathering of female Tory candidates, MPs and cabinet ministers that "whatever people who want to damage the fortunes of our party we're not having any of it".
"I hope you enjoyed the first day of conference, despite Mark Reckless' attempts to piss on our parade, we have actually had a pretty good day," he said.
Also on Sunday Conservative chairman Grant Shapps accused Reckless him of having "lied and lied and lied again" by denying he was going to defect. Shapps said the Tories would be "campaigning hard" in Reckless's former constituency. He said: "Let this be a rallying cry - my friends, we are going to campaign hard in Rochester and Strood because the people there deserve an MP who will keep his word because our country needs us now more than ever."