On Friday evening we were hit with news so devastatingly heartbreaking that it blighted our entire weekend. We were left with no other option but to block out any sunlight and don a black armband, to mark our period of prolonged grief. Even now, as we write this, we're struggling to keep the tears from falling.
That's right… Kelly Brook and David McIntosh's split has really hit us hard.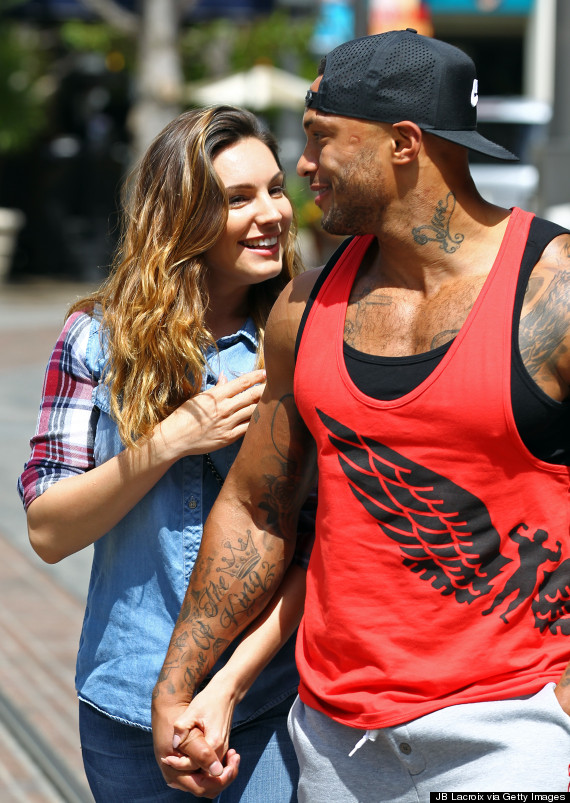 Kelly Brook and David McIntosh during happier times
Seemingly out of nowhere, Kelly took to her Twitter page on Friday night to confirm that she and her hunky former 'Gladiator' and 'CBB' housemate fiancé had decided not to go ahead with their wedding.
Since then there have been all kinds of rumours about what could have been the reason for their split, with David posting a lengthy message online where he vehemently denied cheating on his ex-fiancée, while she's managed to keep schtum about the rumours on social media.
SEE MORE: David McIntosh's Fittest Selfies
Although we're feeling pretty upset that love's young dream won't be heading down the aisle after all (and thankful we kept the receipt for that hat…), we're also curious as to what this means for David's shaky media profile.
Between his ridiculous short shorts and curious Instagram selfies, invariably captioned with bizarre philosophical musings, we were rather enjoying David McIntosh being a celebrity, and we're pretty disappointed that once the dust settles from his split we won't be seeing as much of him anymore (unless you fancy a Burger King on your lunch break, that is).
The only solution, it would seem, is for David to find another celeb to date, and we have a few suggestions for who the lucky lady could be...
LIKE US ON FACEBOOK | FOLLOW US ON TWITTER