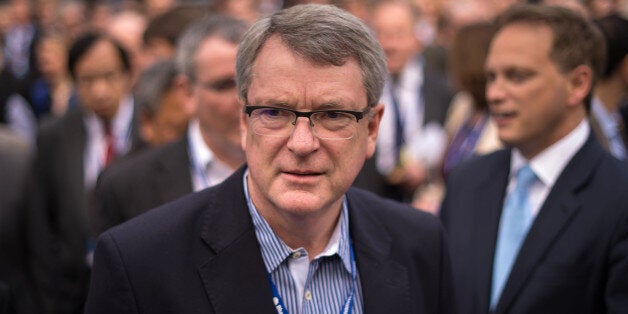 The lack of support for the Conservative Party among ethnic minorities is in part down to an historical failure to engage with non-white voters, David Cameron's top election strategist has acknowledged.
In a rare public speaking appearance, Lynton Crosby also admitted the party needed to "do more" to attract votes from the BME community. But he told Tory activists on the fringes of the party's conference in Birmingham on Tuesday that perhaps "nothing's ever possibly enough".
Crosby, who helped get Boris Johnson elected mayor in 2008, also praised Theresa May for her "powerful" speech earlier in the day. The home secretary pledged a future Tory government would bring in new powers crack down on extremists.
The Australian Tory strategist was speaking at an event organised to examine how the Conservative Party could convince more Muslims, who overwhelmingly voted Labour in 2010, to vote Tory.
"I think every political party can do more. I can tell you one thing that the Conservative Party does, it takes seriously its need to work very hard to secure support," he said.
In a reference to Ed Miliband he added: "We didn't have a leader who last week basically said, 'I am going to win the next election and I don't have to do the work'. We understand we have to work hard to more effectively engage with people."
Crosby said: "Of course have to do more and we are doing more. Is it ever enough? Well nothing's ever probably enough.
"There hasn't been the extent of engagement that you've seen, between the Labour Party frankly, and various BME communities, that is a historical reality."
Crosby's appointment by Cameron in 2012 was controversial, in part as the Mail on Sunday reported he once told mayoral campaign staff to ignore "f***ing Muslims" and focus on the core vote. A spokesperson for Crosby told the paper at the time that he had "absolutely no recollection" of using that phrase.
On Tuesday both May and Boris Johnson delivered speeches to Conservative activists in Birmingham. The pair are seen as the two leading candidates to succeed Cameron when he steps down and many saw their words as nascent campaign speeches.
Crosby, who has worked closely with Boris in the past, said he thought the home secretary did "very well". Given his reticence to make any public comments, his word will be scrutinised by Westminster Kremlinologists.
"The reality of good leadership is to address the challenges you face even when confronting them can be somewhat difficult. I thought she made clear what was acceptable and she also made clear what wasn't," Crosby said.
"It is a tightrope and I thought, it's a question of balance, and I thought she did very well. These are times where people see so much happening about which they are uncertain they want to know that those who would be their leaders and who represent them have the capacity to deal with the challenges and not just turn a blind eye to them."
Crosby said he thought May made a "powerful commitment" to the right way to deal with police stop and search powers on the one hand and the need to "get tougher" on areas where the security of the community was at stake.