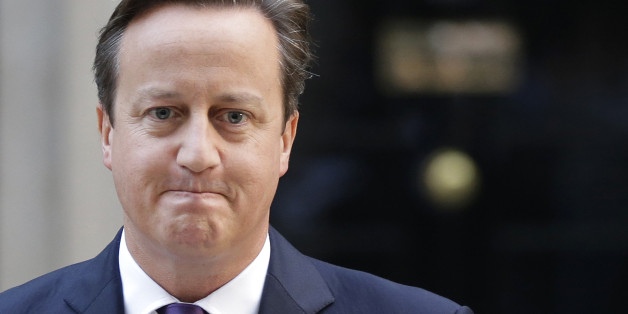 Lefteris Pitarakis/AP
David Cameron has suffered another defection embarrassment with a millionaire former Tory donor switching sides to support Ukip.
In the latest in a long line of Ukip announcements designed to disrupt the Tories' final party conference before the general election, insurance guru Arron Banks - who has previously given tens of thousands of pounds to the Conservatives - is to present Nigel Farage with a hefty cheque for £100,000.
Over the weekend Mark Reckless followed fellow MP Douglas Carswell in jumping ship to Ukip and triggering Commons by-elections.
Then, in another shock turn, Boris Johnson's former right hand man at City Hall also declared he was switching allegiance earlier this week.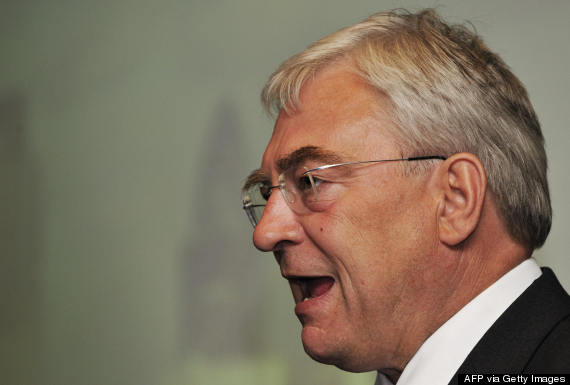 Richard Barnes said the three main parties didn't 'talk the language of normal people'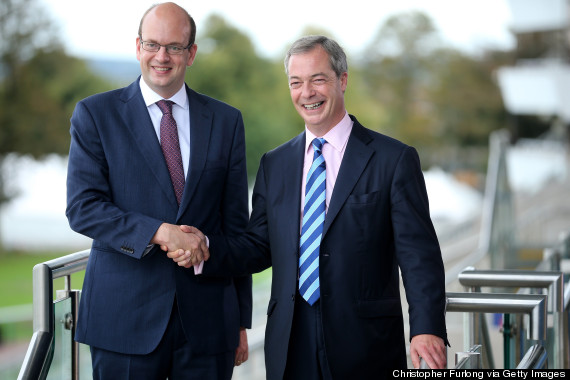 Conservative MP Mark Reckless and UKIP by party leader Nigel Farage
READ MORE:

Boris' Former Deputy Causes Latest Ukip Embarrasment

'They Are Like Insurgents' Tory Fury At Reckless Ukip Defection

If Carlsberg Did Defective MP Surnames... Twitter Gleefully Responds To Mark Reckless Joining Ukip
Barnes, who served as deputy mayor of London for four years, accused the Conservatives and other main parties of failing to "speak the language of normal people".
"Ukip talks to, listens to and speaks for the ordinary men and women of this country in a way that the other parties just cannot grasp. On issues such as education, taxation, immigration and of course the European Union it is Ukip that is speaking for the majority," he said.
Now, Banks' defection has resulted in one of the largest single donations ever given to Ukip.
Banks, who runs the insurance company Go Skippy, has "expressed an interest" in standing as a candidate for Ukip in next year's general election, the BBC reported.
But his move has already been was dismissed by Commons leader William Hague, who denied that the defection showed a growing haemorrhaging of support from the party.
Hague described Banks as "someone we haven't heard of" whose change of allegiance would have little impact and insisted the switch would do nothing to overshadow Cameron's keynote speech to the party conference.
"I've never heard of him so we are not going to get too upset about that," he told BBC Radio 5 Live.
"I think the conference has fully moved on from the defection of one MP to Ukip on Saturday. The gentleman you are talking about is not a senior figure in this party, not somebody I know personally at all.
"It's up to the voters in the end, not people who are politically active and move about between parties - which happens in all directions. When I went to Clacton two weeks ago I was welcoming a Ukip councillor back to the Conservatives."
Explaining his decision, Banks said that "being a member of the EU is like having a first class ticket on the Titanic. Economically, remaining in the EU is unsustainable."
"We are being dragged down to the lowest common denominator of financial growth when we should be looking to trade worldwide and should be basing our future prosperity on a long-term global outlook.
"The Conservative Party try to sell us the myth that EU reform is achievable when frankly all Cameron can offer is tinkering around the edges. He is not even able to bring himself to say that he would support UK exit if his supposed reforms do not work.
Labour frontbencher Michael Dugher said the latest Ukip defection showed that the Prime Minister was unable to "control his party."
"David Cameron is haemorrhaging support and his authority is ebbing away. He can't control his party, who clearly have no confidence in his leadership.
"And once again we see that Ukip are reliant on Tory money as well as Tory policy and Tory politicians, putting paid to the idea that they stand up for working people."