A surreal new artwork makes it look as though a 40-foot building in London's historic Covent Garden Market is floating away.
The mind-bending installation by British artist Alex Chinneck uses digital carving and a four-tonne counterweight to make the amazing structure.
His creation replicates the architectural style the 184-year old Market Building behind it, but makes it look as it if it is rising ten feet off the ground.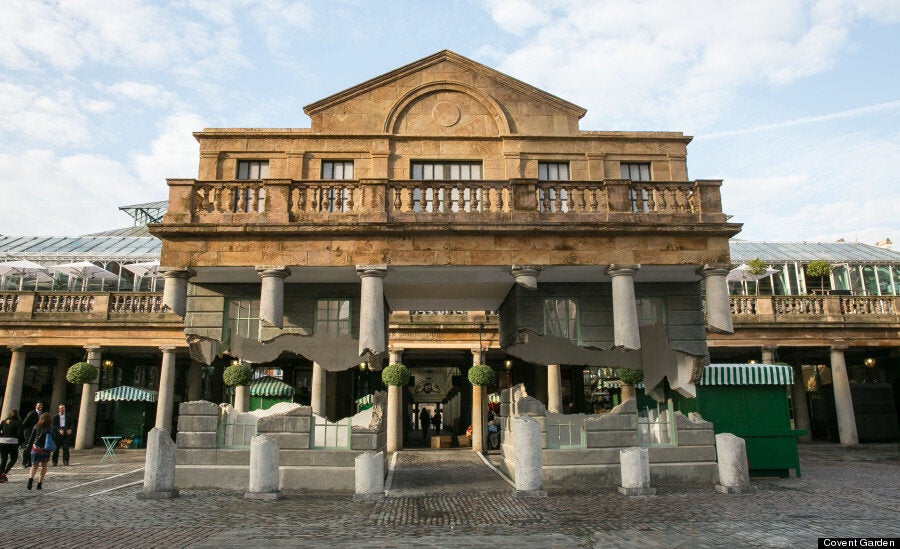 The building appears to be hovering
The 29-year old artist designed the structure, which is made from steel and filcor - a kind of polystyrene used in engineering and architecture.
The huge project used over 100 contributors including structural engineers, carpenters, carvers, set builders, scenery painters, water jet cutters and a robot, as well as 14 tonnes of steel and a tonne of paint.
The installation is called 'Take my lightning but don't steal my thunder' and will be in Covent Garden's East Piazza until 24 October.
Chinneck has made other large-scale illusions which blend in with the environment around them, including a 'sliding house' in Margate and an upside down building in Southwark.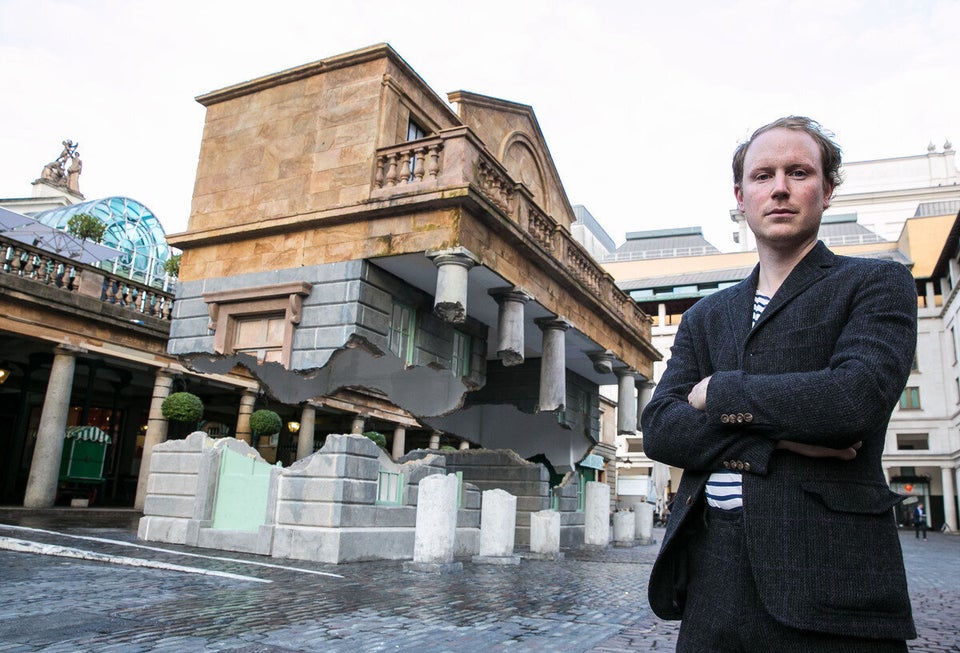 Covent Garden 'levitates' in mind-bending artwork