A multi-millionaire Laura Ashley boss would spend "hours" reading and working while sitting on the toilet, a court heard.
Khoo Kay Peng's estranged wife Pauline Chai today told a judge how she ordered a padded toilet seat after he got backache.
Personal detail emerged as Chai - a former beauty queen in her 60s - and Khoo, 75, staged the latest round of a divorce money battle at a hearing in the Family Division of the High Court in London.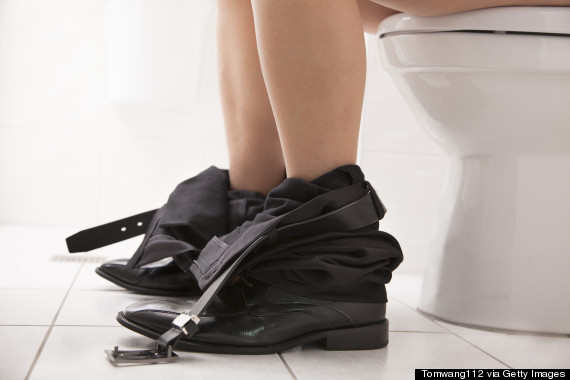 Khoo's wife built him a special seat to work on the toilet, the court heard (file photo)
"He will sit on the toilet for four hours and read and do his work," Chai, who was Miss Malaysia 1969, told Mr Justice Bodey. "And he got backache there, so I got the idea of the padded toilet seat."
The pair, who both come from Malaysia and married more than 40 years ago, are currently fighting over where a final trial should be held.
Khoo, who is based in Malaysia, says a judge in Malaysia should make decisions. Chai says they moved their "home" to Berkhamsted, Hertfordshire, before separating in 2013, and wants decisions made in an English court.
Mr Justice Bodey is expected to make rulings on jurisdiction after hearing legal argument and evidence from both sides.
Judges have heard that the pair, who have five children, have already run up legal bills of more than £2 million.
Earlier this year one judge described the amounts spent on preliminary legal ''skirmishes'' as ''eye-watering''.
Mr Justice Holman said Khoo owned a ''chunk'' of Laura Ashley and had properties in England and Malaysia worth more than £50 million.
He said that, on any ''feasible'' view, Chai would get tens of millions of pounds for the part she had played in their 42-year ''matrimonial partnership''.