Billy Ray Cyrus has become the latest celebrity to become the victim of a new Twitter prank, unwittingly retweeting a photo of Jimmy Savile thinking it was a fan's grandfather.
The 'Achy Breaky Heart' singer was sent a tweet by someone claiming it was their granddad's birthday, and that he'd "love" the country star to retweet his photo because he was a "huge fan".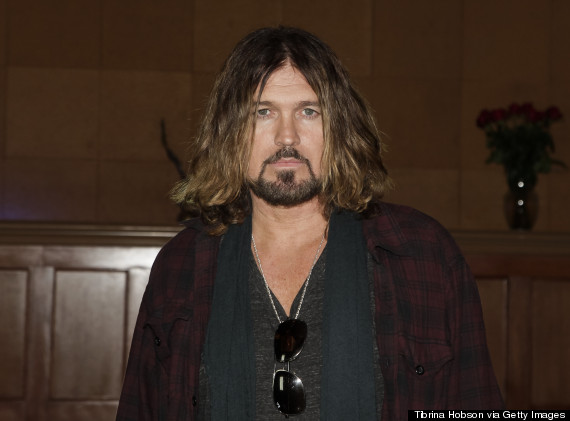 Billy Ray Cyrus
Unfortunately, unbeknown to Billy Ray, the photo was actually of Jimmy Savile, the former children's TV presenter who, since his death in 2011, has been accused of horrific child sex offences, and is alleged to have had over 500 young and vulnerable victims, some as young as two-years-old.
Oh dear.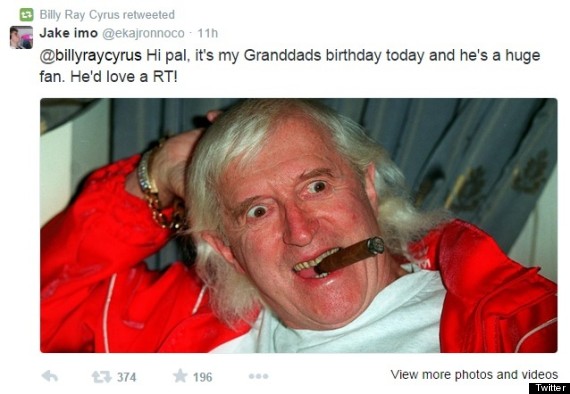 The hoax comes just days after Donald Trump made a similar blunder, re-posting a photo of serial killers Fred and Rose West, believing them to be the parents of one of his Twitter followers.
However, the usually fun-loving Donald failed to see the funny side of his gaffe, tweeting back: "Some jerk fraudulently retweeted that his parents said I was a big inspiration to them. Maybe I'll sue."
Needless to say, he's since been bombarded with similar requests for retweets from people with relatives ranging from Darth Vader to Adolf Hitler.
At the time of publication, Billy Ray's ill-advised retweet is still up on his page - although he has been active on his account since he accidentally fell for the prank, so we're guessing it's only a matter of time before it suddenly vanishes.
The moral of the story, folks? Do a bit of research before you retweet...
LIKE US ON FACEBOOK | FOLLOW US ON TWITTER