A British teacher held hostage by militants in Libya has been released.
David Bolam, who worked at the International School in Benghazi, was abducted four months ago, according to reports.
A Foreign Office spokeswoman said: "We are glad that David Bolam is safe and well after his ordeal, and that he has been reunited with his family. We have been supporting his family since he was taken."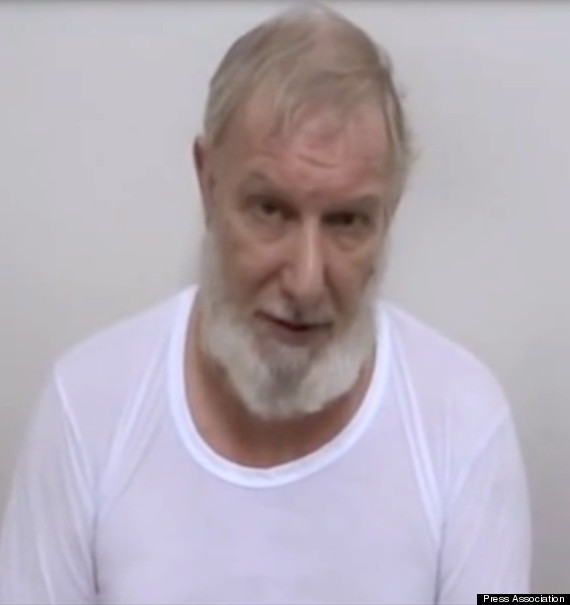 David Bolam had been held hostage for four months
A ransom was paid to secure his release, the BBC reported.
The Foreign Office added: "We do not comment on the detail of hostage cases. The family have asked for privacy."
His kidnapping had not been reported at the request of the Foreign Office and his family, reports said.
In August, a video released that showed him pleading with David Cameron to secure his release.
He said: "I am a British teacher, my health is good at the moment, I have been here a very long time.
"I ask the British government and Prime Minister David Cameron...please allow me to go back to my family.
SEE ALSO:
"I ask my family and friends, and anyone else who hears this, please can you do something to let the government understand I need to go home soon. Please, please do something to help me."
Fellow teacher Ged O'Connor Challis, who taught at the international school along until December 2013, told the BBC he had spoken to Mr Bolam on the phone on the morning he was kidnapped.
Staff at the school later said "one of the local militias had grabbed David as he went out shopping," he said.
Mr O'Connor Challis, who now lives in Manchester, said Mr Bolam stayed in Libya despite the growing violence because he "believed in what he was doing".
"He is single-minded and stubborn," he said. "He is a very bright person. He is an English teacher - one of the best I have ever met."