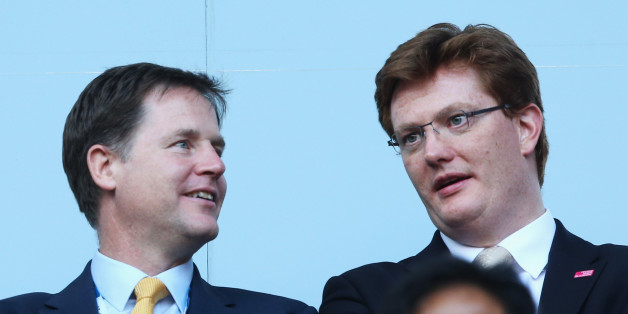 Chris Jackson via Getty Images
Nick Clegg has insisted he has no problem with Danny Alexander to admitting he wants to be leader of the Lib Dems once there is a vacancy.
Yesterday the chief secretary to the Treasury made it pretty clear he had his eye on the top job, currently occupied by the deputy prime minister. Clegg told LBC radio today that he did not have a problem with his "closest colleague" in the party going on leadership manoeuvres.
"Danny is a fantastically close friend," he said. "I don't see whats wrong with ambition." Clegg said Alexander was not "trying to stab anyone in the back" he was just admitting that he wanted to be leader. "It's hardly a sin."

Alexander told a fringe event at the Lib Dem annual conference yesterday that "of course" he wanted to play a leading role in the party.
"I enjoy playing a leading role in our party and a leading role in government," he said. "So if I have the opportunity to continue to do that in whatever capacity in future then, yes of course I would like to. But a lot of bridges to be crossed between here and there an right now all of my mental space is devoted to trying to solve the problems of now."
The chief secretary to the Treasury has arguably supplanted Vince Cable, who is also likely to stand for the leadership, as the party's top voice on economics. Other contenders include Tim Farron, Ed Davey, Jo Swinson and Norman Lamb.
SEE ALSO:The Liberal Democrat Leadership Race Isn't Even Subtle Anymore