Samsung are set to unveil their first annual earnings drop since 2011 with the blame being pointed at Apple's iPhone 6 at the top end and China's new wave of budget smartphones at the bottom.
According to Reuters this will be their lowest profit announcement for three years with operating profit for the third quarter dropping a massive 59.7 percent to 4.1 trillion won.
With the success of the iPhone 6 squeezing Samsung's dominant Galaxy S5 and newcomers Lenovo and Xiaomi taking away Samsung's control of the low-end Android smartphone range it should come as no surprise then that being attacked on two fronts has taken a toll on the company.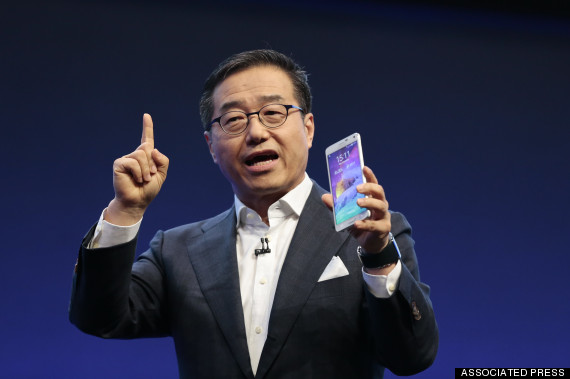 Samsung execs reportedly remain optimistic however that sales of the new Galaxy Note 4 and upcoming low-price handsets should help to redress the balance.
With the holiday season approaching the company is also expecting profits from its TV business to shoot up, again helping to balance out its smartphone worries.