Former Radio Caroline DJ Ray Teret, 72, raped the 17-year-old who was given a "promise of the dream" of fame and fortune but ultimately the defendant did not find the budding singer "a jot of work", Manchester Minshull Street Crown Court was told.
Teret, then aged in his mid-50s, was said to have impressed the girl when he took her to his house in the mid-1990s and showed her a Porsche car, gold and platinum discs and lots of photographs on the walls of him with famous people. Ray Teret is accused of sex offences against girls dating back as far as 1962
Tim Evans, prosecuting, said he went on to tell the youngster "there were lots of things potentially happening career-wise" and she needed to be in the "bright lights of Manchester".
It led to "a big send-off" from her family as Teret collected her and drove her to his flat where he raped her after she had red wine for the first time and became drunk.
The alleged victim was said to have gone "into a bit of a lockdown" as she submitted rather than consented to sex, the court heard.
Teret, a flatmate of Savile's who also worked as his chauffeur, then gave her £40 to buy a new dress, said Mr Evans.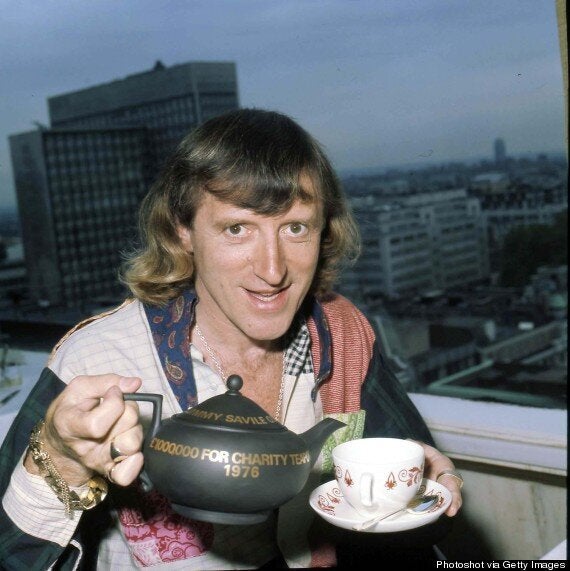 Teret was a flatmate of Jimmy Savile and also worked as his chauffeur
Only "the promise of the dream" persuaded her to stay as Teret continued his abuse, he added.
Mr Evans said: "She got to the stage where she protested and his answer to that was telling, you may think. He would say that she was too attractive, her fault then, and more significantly that he couldn't do things for her without it happening.
"Could he make it any clearer to this 17-year-old girl who had not got the fame promised, that sex was the price for the fame she wanted."
He went on: "And the fame and fortune promised? Teret didn't find her a jot of work. Was providing her with work ever what he was truly interested in?"
Teret, of Altrincham, Greater Manchester, denies 18 rapes, two other serious sexual assaults, one attempted rape, 11 indecent assaults and two counts of indecency with a child. The historical offences dating back to 1962 are in relation to 17 different girls.
Two other men are also on trial with Teret.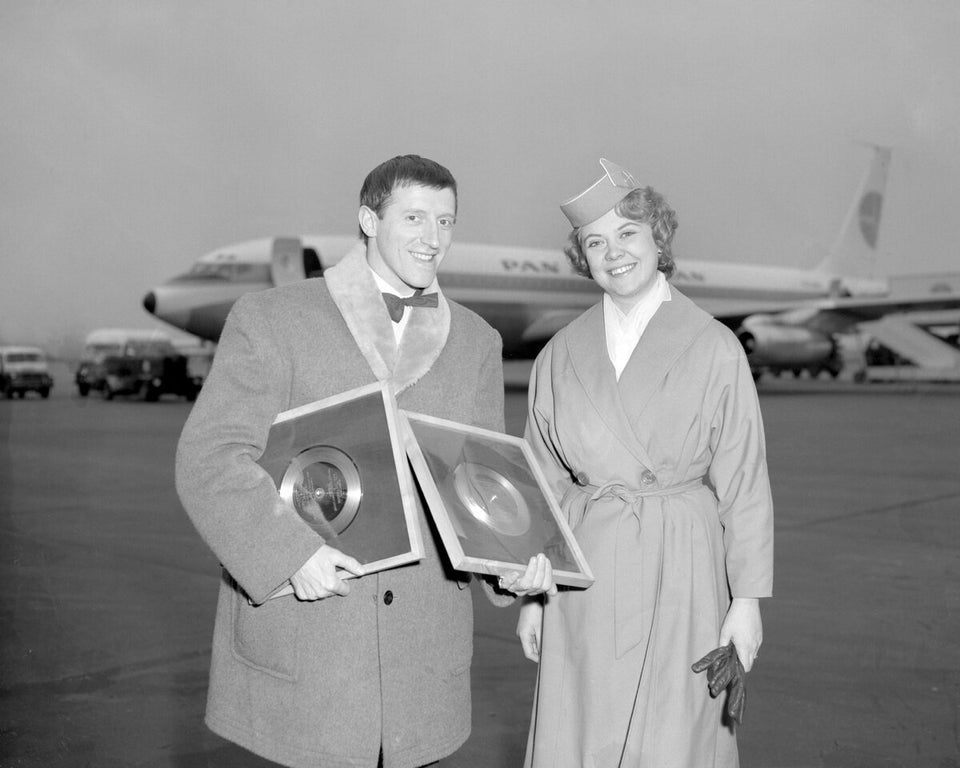 Jimmy Savile Abuse Timeline
Alan Ledger, 62, from Altrincham, denies a serious sexual assault, two indecent assaults and one count of indecency with a child.
William Harper, 65, of Stretford, denies one count of attempted rape.
Mr Evans told the jury: "All of the witnesses talk of the various ways in which they have been affected. Depression, anger, feelings of worthlessness, relationship problems, how it has affected their attitude to sex and the like.
"Some had counselling, some did not. But each was to a greater or lesser extent affected by what they say Mr Teret and these other defendants, and other men not on trial, did to them all those years ago."