Robin Thicke's wife Paula Patton has filed for divorce, citing irreconcilable differences after an extended period of separation.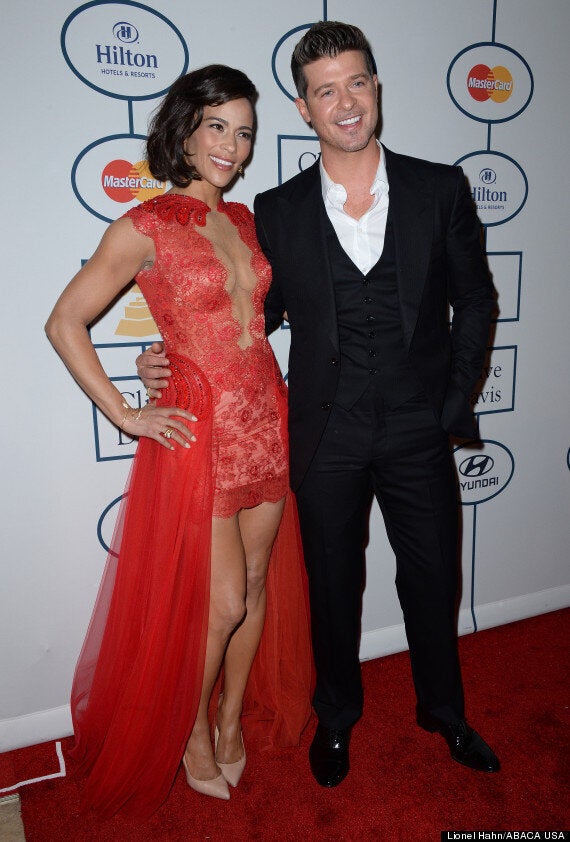 Robin and Paula in January
Prior to the split, Paula and Robin had been together for almost 20 years, after first meeting when they were just fourteen years old.
In the divorce papers, obtained by TMZ, Paula cites irreconcilable differences and is requesting joint custody of their son Julian. The website reports that the divorce is thought to be "harmonious".
it hasn't exactly been an great year for Robin. Despite the fact his hit 'Blurred Lines' became one of the best-selling songs ever released, the track drew criticism for its lyrics and x-rated video.
Robin and his 'Blurred Lines' collaborator Pharrell Williams are also facing an on-going legal dispute with Marvin Gaye's family, who claim that the duo plagiarised one of Marvin's tracks.
Messiest Celebrity Divorces