He may have had one of the biggest songs of 2013 with his controversial hit 'Blurred Lines', but fast-forward a year and things in the Robin Thicke garden are looking decidedly less rosy, with his latest album 'Paula' failing to set the UK album chart alight.
In fact, his latest collection, which was released a week ago, has so far managed to sell just 530 copies, shuffling in at a lowly 200 in the UK album chart.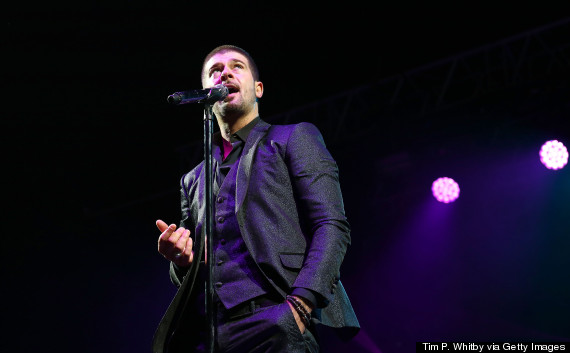 Robin Thicke
Just to put that in perspective for you, John Barrowman's new album is currently sitting 184 places higher than that, while Ed Sheeran is 186 places higher with an album he released three years ago. So, all in all, not a great week in the Thicke household.
It's not like the album - which Robin has stated is his way of winning back his estranged wife Paula Patton, who he split from earlier this year - was short on promo, either, as the singer has been pulling out all the stops to make sure we knew he was back with a bang (or at least a fizzle).
First Robin unveiled the music video for his track 'Get Her Back' which, unsurprisingly, features him singing about getting back somebody he's lost.
He went on to sing another of the album's tracks 'Forever Love', during a toe-curlingly awkward performance at the BET Awards, which was also dedicated to Paula.
Put it this way, Kelly Brook's fiancé David McIntosh gave a shirtless performance onstage with Jennifer Hudson earlier in the show, and Robin's performance was still the most embarrassing of the night.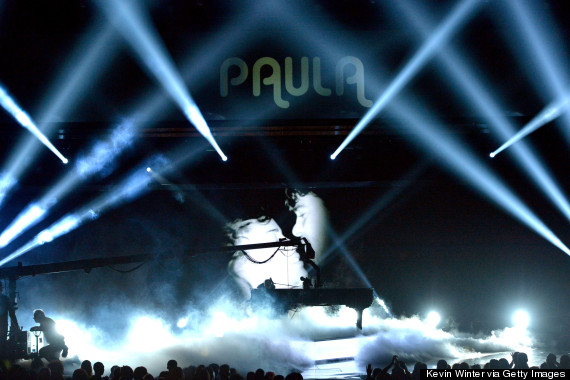 Robin's stage at the BET Awards
Finally, as if he hadn't already embarrassed himself enough, Robin turned to the good people of Twitter to throw some questions his way in a #AskThicke Q&A session… though the questions were probably not quite what he was expecting.
While 'Paula' has fared slightly better in the US - with 25,000 copies being shifted - it's still sold a lot less than we'd expect from the man whose hit dominated radio just a year ago.
We're half-expecting to find him wandering around outside HMV, clutching copies of his CD and handing them to passers-by, pleading: "I know you want it…"
LIKE US ON FACEBOOK | FOLLOW US ON TWITTER