Thousands of protesters poured back into one of Hong Kong's main roads on Friday for a pro-democracy rally, reviving the civil disobedience movement a day after the government called off talks with student leaders.
Authorities ended negotiations with demonstrators on Thursday, a day before the parties had planned to start a dialogue and just as Hong Kong's leader faces a possible financial scandal.
The resurgence came after a week that saw flagging support for the protests, which have become known as the Umbrella Revolution.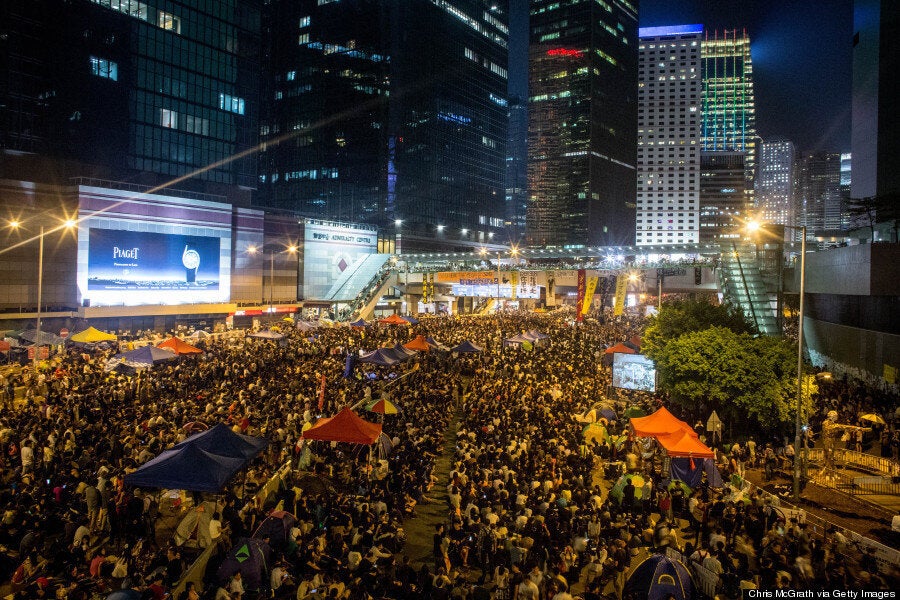 Protestors filled the streets
The protests have blocked off main roads and streets in three of Hong Kong's busiest areas for two weeks. Some of the roads have reopened to traffic, but a main thoroughfare through the heart of the business district remains occupied.
Students and activists demanding a greater say in choosing the city's leader have vowed to stay until the government responds, while the government has repeatedly urged protesters to withdraw from the streets and allow the city to return to normal.
When the government cancelled the talks, it said grounds for dialogue had been "severely undermined" by the students' call for more people to occupy streets.
Student leaders say it was up to the government to resolve the crisis.
"If they do not give a just, reasonable answer to all the occupiers, there is no reason to persuade people to retreat," said Alex Chow, of the Federation of Students.
Crowds filling up the Admiralty area, near the city's government headquarters, chanted "Our Hong Kong, Ours to Save." Many of those gathered near a stage in the main protest zone were young people, including high school students in uniforms, but there were also office workers who came straight from work.
"We don't want to see a government that treats people this way, where thousands can protest for weeks on the street and not get any response at all," said Natalie Or, 16.
"Maybe they think if they keep delaying people will disperse on their own, but my friends and I aren't going anywhere. I'll come for months, I'll stay for a year, I'll stay for as long as it takes," she added.
Tens of thousands of people have occupied the city's streets in the past two weeks to protest Beijing's restrictions on the city's first-ever direct elections for its leader, promised for 2017.
Beijing said a 1,200-member committee stacked with pro-government elites should nominate two or three leadership candidates before the public votes. Protesters say this gives them no real choice and do not amount to genuine democracy.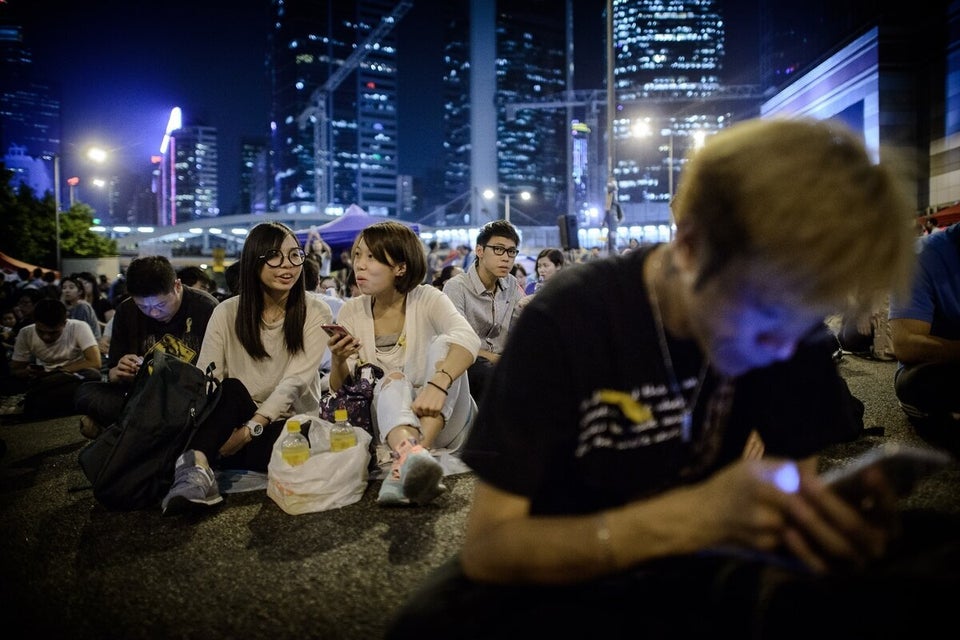 Hong Kong protests