Ukip has accused the Westminster parties of running a smear campaign against them and has ruled out entering into any form of election pact with the Conservatives.
"You should never say never in politics but the bottom line is my very strong preference is to stay within the Conservative party," he told BBC2's Newsnight.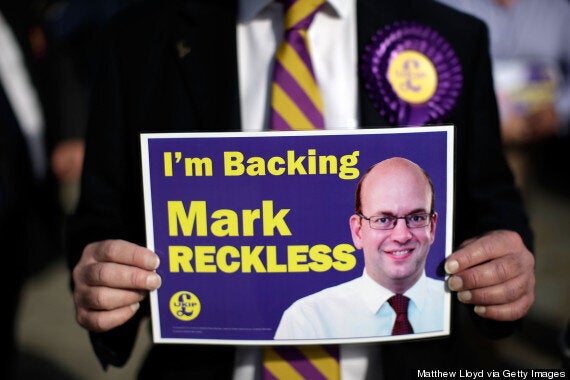 A UKIP supporter holds up a placard in Rochester
Douglas Carswell, the newly elected Ukip MP for Clacton who defected from the Tories, praised Baron but said any decision to defect was "intensely personal".
He said: "I can't speak for John. I know John and he is a good man, a decent man who shares my values, but these are intensely personal decisions. Let me put it like this: I go to the House of Commons next week and so long as John is the elected Member of Parliament representing good people in South Essex, I will work with him where I agree with him and work against him where I disagree with him.
"It is ultimately his personal choice, his personal decision and a decision for the good people of Billericay."
Jonathan Ashworth, shadow cabinet office minister, said: "After the Conservatives' disastrous result in Clacton, yet another Tory MP is openly discussing jumping ship to Ukip.
"David Cameron has always pandered to his right, and even they are now deserting him. This just proves that Ukip are a party of Tory people, Tory policies and Tory money."
Conservative MP Mark Pritchard also revealed he "seriously considered" defecting to Ukip last year. Speaking to the BBC's Daily Politics programme on Friday, Pritchard, an arch-eurosceptic, admitted he had once been tempted. "I am not going to defect to Ukip," he said. "There was a time when I seriously considered it."
Story continues below video
Farage and Carswell on Saturday morning hit the campaign trail in Rochester and Strood in the fight to rally support for Tory defector Mark Reckless.
Addressing supporters in the Kent constituency, Farage said the party was "targeting everybody in this campaign". He said: "Let's make the people's army of Ukip march on Rochester and Strood."
Prime Minister David Cameron is coming under increasing pressure from backbenchers to consider some form of electoral pact with Ukip at the general election next May. But Farage insisted the party was "not a splinter" of the Tories.
He told Sky News: "If I was to call a silence and ask our activist here now whether they wanted a pre-election pact with the Conservatives I think I would need to be bundled into that room for my own safety."
He added: "This party is not a splinter of the Conservative party. This party is its own organic force. We want to win our own representation in Westminster and we believe only by doing that can we fundamentally change British politics. To sell out so that one or two people can have ministerial positions is not what Ukip's about.
"I don't trust David Cameron. I don't believe a word David Cameron says and for that reason it would be fruitless to even enter into any negotiation."
The Conservatives have repeatedly told voters that backing Ukip splits the vote and would lead to a Labour victory. But Farage again insisted that the election of Carswell in Clacton shows that support for the party is not a wasted vote. He said: "What we saw in Clacton was very clear. The people voted Ukip and they got Ukip."
Ukip supporters from across the south east flooded the Rochester and Strood constituency as the campaign to get Reckless into parliament on a Ukip ticket got under way with force.
The date for the vote is yet to be set but the Conservatives are said to be considering opting for a long campaign so they can plough resources into the seat in the hope of holding on to it.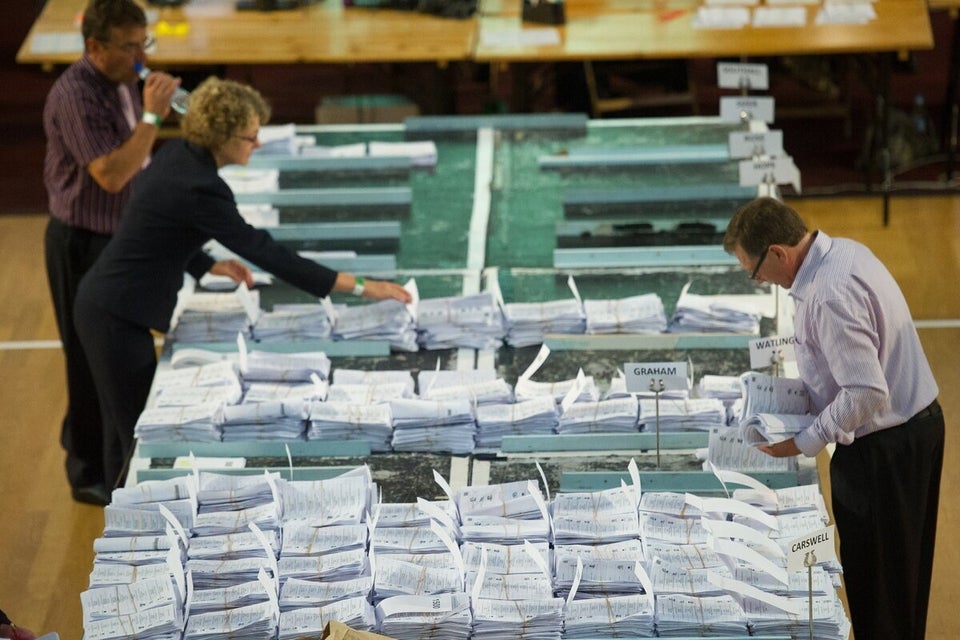 Dramatic by-elections
Carswell said the main Westminster parties had run a "highly personal, aggressive smear campaign" against Reckless since he announced his defection. He told supporters: "The aggressive smear attacks on Mark tell us more about the values of those who run the big corporate parties in Westminster than they do about this decent, honourable, patriotic, diligent candidate in this contest."
Asked about calls for an election pact, he said: "The internal wrangling of the Conservative Party is no longer my problem.
"I argued for a pact when I was a Conservative member of parliament, I have a lot of sympathy for people in the Conservative Party, many of whom are my friends, who want that. But I comprehensively lost the argument and I'm not about to start arguing with my new friends in my new party, these decisions are decisions that need to be made by Nigel.
"I think what we need to do is offer people real alternatives, real change. That change is Ukip.
"There is something a little bit iffy about the idea of pacts, because it suggests politicians fixing things for their convenience. Why don't we be frank and honest, let the voters decide, let the voters make up their mind and abide by their verdict."
The Conservatives and Labour were left reeling after the anti-Brussels party took Clacton with a handsome majority of 12,404 and came within an ace of winning in Heywood and Middleton.
Jacob Rees-Mogg told The TImes the impact Ukip had on Labour in the northern by-election, coming just 617 votes shy of scooping a seat in its heartlands, was encouraging.
He said: "We should think about what that means in terms of the Ukip-Conservative relationship because the Conservative family could win a majority on that basis.
"Otherwise, the only thing we manage is mutually assured destruction."
Peter Bone told the newspaper: "In seats where it is difficult for us to win, maybe let Ukip run in that seat - being endorsed by the Conservatives."
Related