Johnny Rotten has said everyone should ignore Russell Brand's advice not to vote in the 2015 General Election and instead get themselves in a polling booth to give politicians "fucking hell."
Brand was labelled a "bum hole" by the 58-year-old Sex Pistols frontman, who made his name calling for anarchy, and said it would be a huge step backwards for the country if people chose to reject their right to vote.
"If you don't vote, you don't count. It's only a century ago that none of us had the right to vote and we don't want to go back to that route," he said.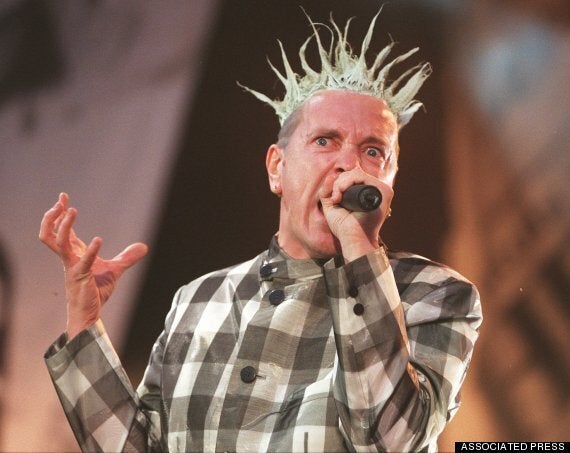 Rotten has called on voters to ignore Russell Brand
"I'm very wary of tagging my name on to supporting any of those phoney bastards, but don't be like Russell Brand."
Brand, who called for a political "revolution" last October, sparked outrage after saying: "Don't bother voting. Stop voting stop pretending, wake up, be in reality now. Why vote? We know it's not going to make any difference."
"It is not that I am not voting out of apathy. I am not voting out of absolute indifference and weariness and exhaustion from the lies, treachery and deceit of the political class that has been going on for generations," he added at the time.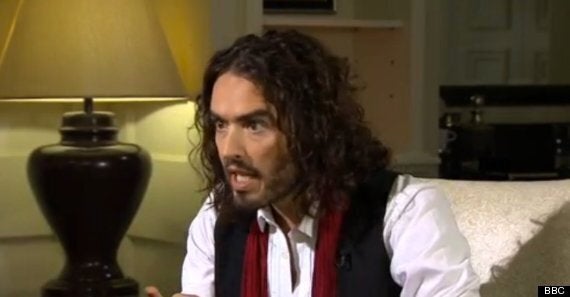 Brand took on the established social order last year
But pioneer of punk Lydon called for engagement not a rejection of politics, fiercely disagreeing with the comedian's call to not do anything in May 2015 and instead urging voters to "go to town hall meetings and give them fucking hell."
"I'm not being flippant. If you don't start locally you're not going to change the world," he argued.
Tory MP Sam Gyimah said "it is sad when a leading celebrity feels they can encourage people not to vote and that video gets more hits on YouTube than any political interview. It is a travesty of where we are."
Former Home Secretary David Blunkett also recently said that Brand's non-voting tactics would only leave "older people, wealthier people, better educated people, engaged people" in charge of the polls.
"Paradoxically the more those who are not engaged are ignored, targeted under the austerity programme and dismissed, the more alienated and disillusioned they become. Politicians they say "don't give a damn about us," he said.
Webb accused Brand of political "timidity" for not voting and suggested that he should better educate himself by reading "some fucking Orwell".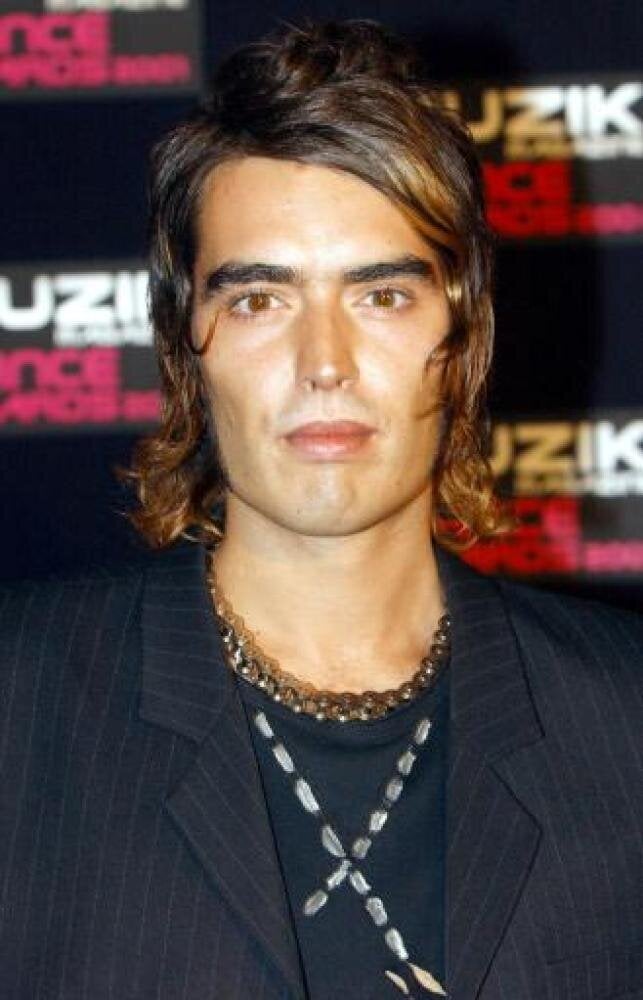 Russell Brand: Life And Times...