Looking for face painting inspiration for Halloween, a child's birthday party or a school fete? How about turning your child into a wicked witch?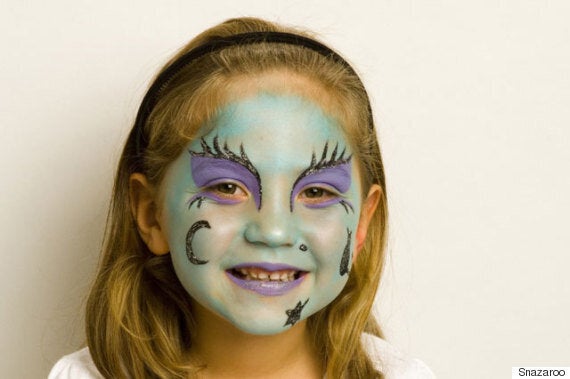 Top tip: Put your non-painting hand on the child's head. It really helps the child to sit still while you work, and it allows you to balance yourself so you have a steady hand.
Using a damp sponge apply a layer of turquoise or green paint all over the face as a base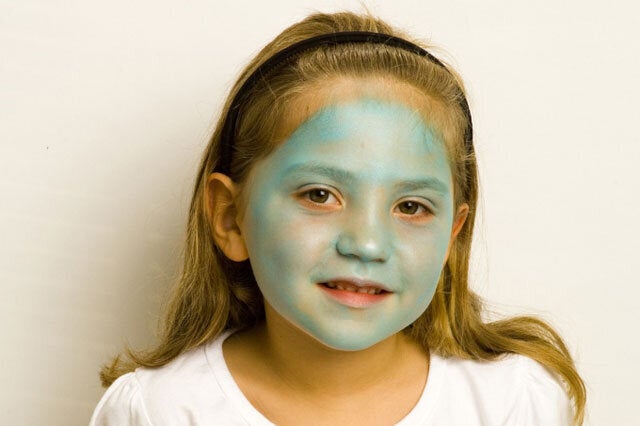 With a brush paint lilac or purple face paint over the eyelids and eyebrows finishing in a point at the temple.
Apply the same colour to the lips and draw a line under the eye sweeping down to a point at the top of the cheekbone.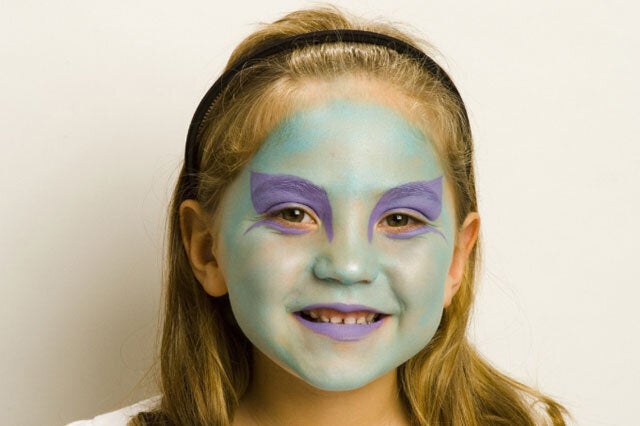 Using black paint and a paintbrush create thick bushy eyebrows by painting thick lines along the upper edge of the lilac shape around the eyes.
Add black strokes at the bottom outside corner of the eyes.
Get creative by adding a moon, stars, a beauty spot or even a black cat to the cheeks.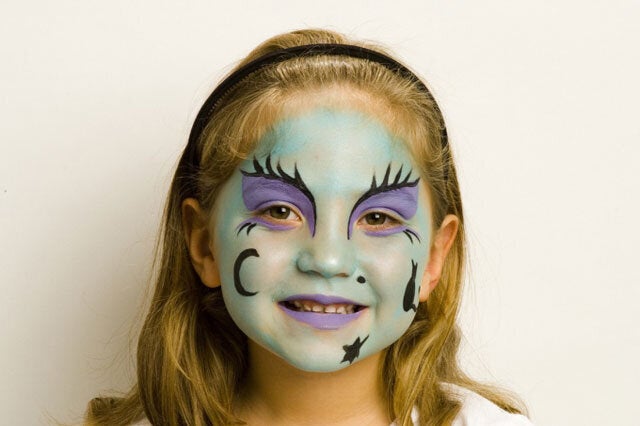 Finally add some sparkle to black areas by using some glitter gel.
Top tip: Always carry glitter. If your first attempts at any design don't come out quite right, give them a liberal sprinkling of glitter - the kids will love it.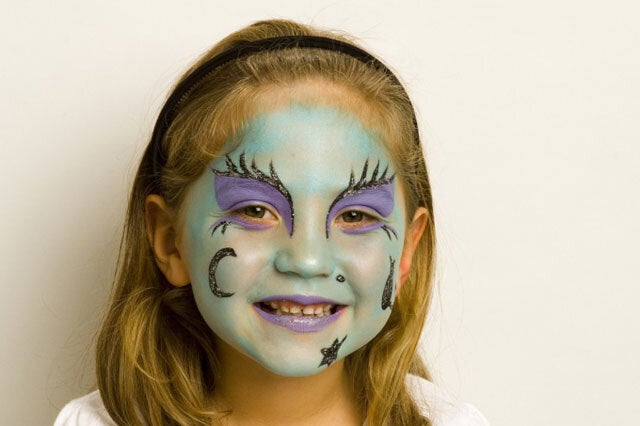 For more fun face painting ideas, to find your nearest face paint retailer or to buy online visit Snazaroo.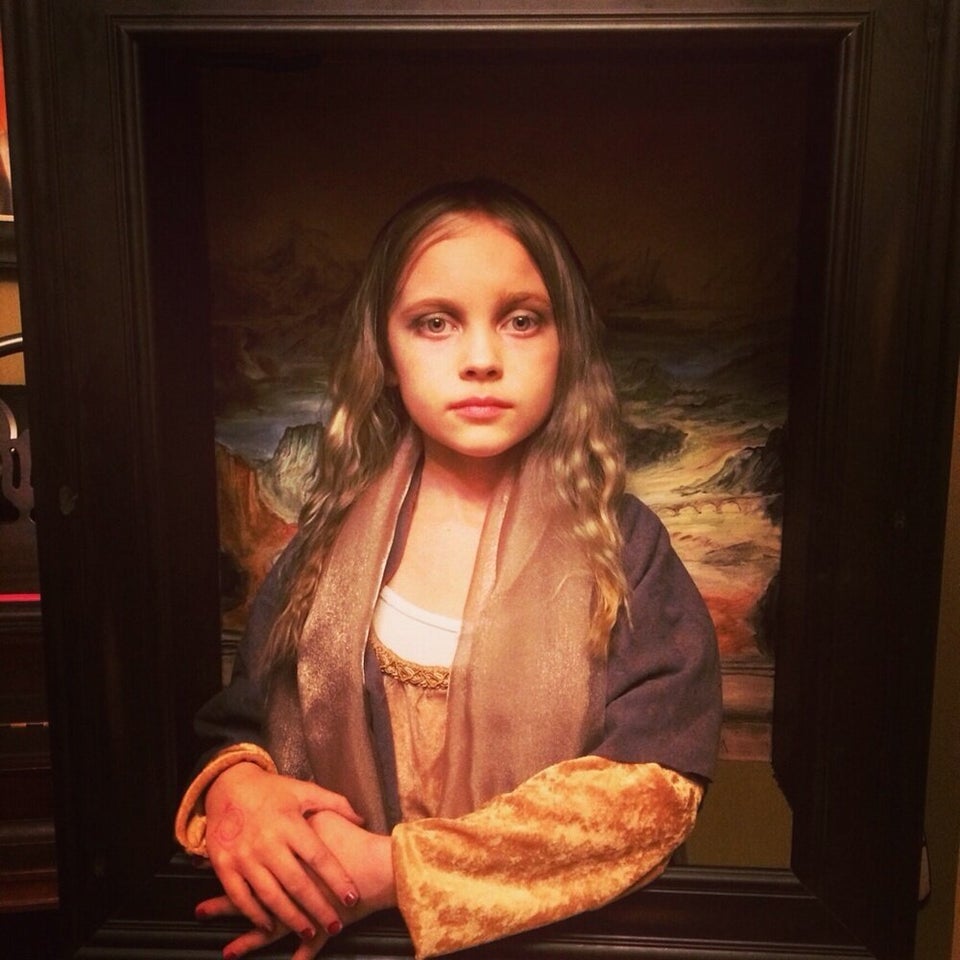 Most Creative Kids' Halloween Costumes
Related