Russell Brand, who has been engaged in a three-month war of words with Fox News, was apparently scheduled to confront his nemesis Sean Hannity on his show this week, however the broadcaster reportedly cancelled the British activist at the last minute.
In response, Brand fronted an episode of his news magazine show The Trews from outside Fox News headquarters at the Rockefeller Center in midtown New York, discussing immigration and Islamophobia before security guards pounced, escorting Brand from the lot.
"We'll run this building one day," warned the comic before jumping in a car.
The actor, who is currently in the US to promote his book Revolution, had earlier hit out at Fox News during an appearance on MSNBC, labelling anchor Bill O'Reilly "a man at war as much with hemorrhoids as with immigrants."
"British media is more nuanced," he added, "we have more vitriol in the printed media, newspapers like The Sun… The Daily Mail, which is the Fox News in print – a newspaper that supported Hitler when he was in power and now they get as near as they can, which is the British Conservative Party".
Brand's epic feud with Hannity began after the author told the Fox anchor he looked a Ken doll, in an epic 11-minute response to a Fox rant about Gaza.
Reacting to the clip, Brand says: "I don't mean to be petty or trivial but Hannity looks like the Ken doll from Toy Story 3."
That prompted Hannity to respond by calling Brand a "D-list actor, better known for his failed marriage to Katy Perry."
Update: Mediaite reached out to Fox News and according to Hannity executive producer Porter Berry, Brand was never booked on the show and therefore couldn't have been canceled.
(Click here to listen to Russell Brand's podcast with Naomi Klein, exclusively shared with the HuffPost UK).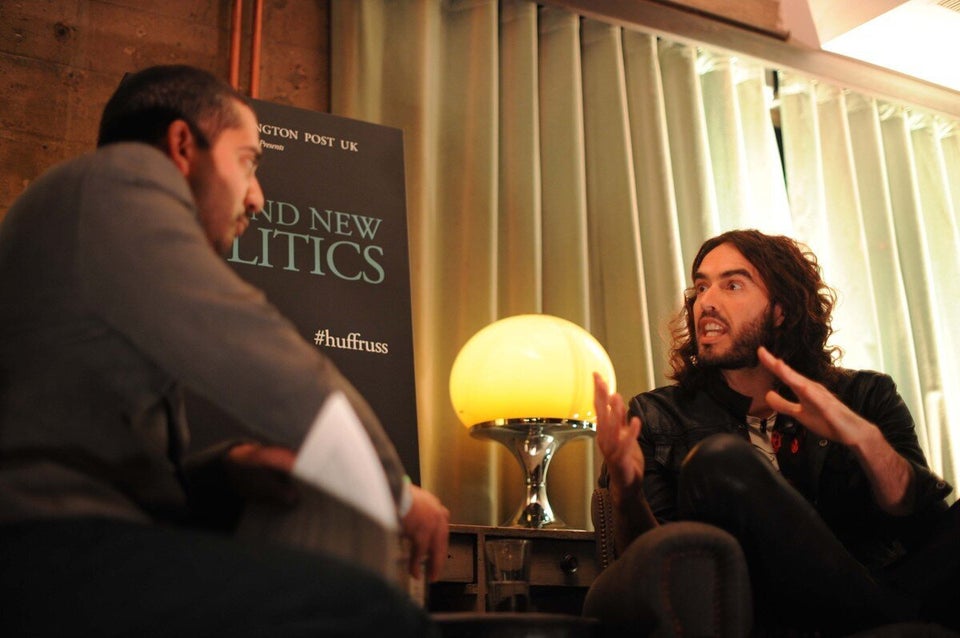 Russell Brand In Conversation With The Huffington Post UK
Popular in the Community