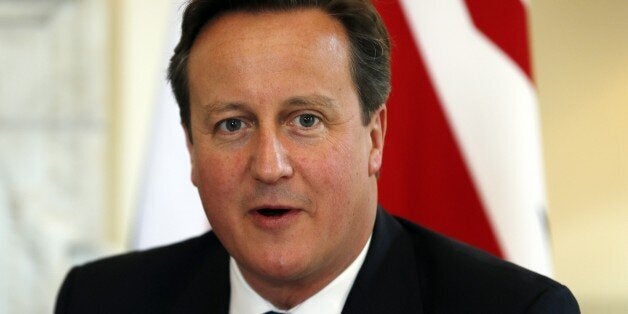 A clearly frustrated David Cameron has appealed to fellow EU leaders to "significantly step up" their contribution to the fight to tackle the Ebola virus outbreak - appealing for a combined one billion euro pledge.
The Prime Minister made clear his exasperation that other countries are failing to shoulder their share of the burden of international efforts to deal with the deadly epidemic in West Africa.
He has written to all other 26 leaders and European Council President Herman van Rompuy calling for agreement to an "ambitious package of support" at a Brussels summit next week.
Britain has committed £125 million to its contribution - the second highest sum after the US - but Cameron said "much more must be done".
Downing Street said the total contribution from the EU is just 500 million euros (£400 million) and the PM vowed to use next week's meeting of European leaders to press for more action.
Others are felt to be lagging dangerously behind - though Cameron fell short of singling out individual nations at this stage.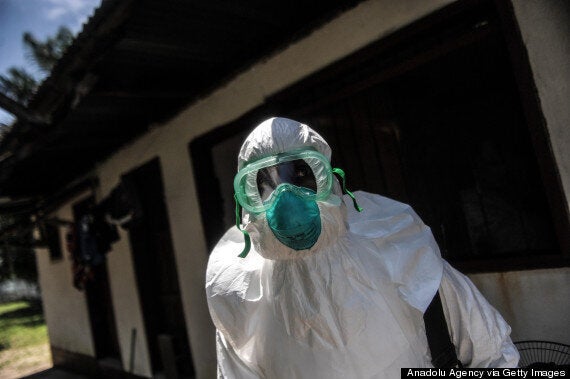 More needs to counter the Ebola crisis the PM has said
More money was needed to train at least 2,000 workers - including 1,000 clinical staff - to go out to the affected regions, Cameron suggested - appealing also for a "duty of care package" to be established for any that contracted Ebola while working at a European-run or funded medical facility.
Under it, they would be guaranteed treatment based on clinical advice to a European standard in country or medically evacuated.
Other key demands include increased co-ordination on screening at ports of entry to Europe, and sharing information on handling cases to help to reduce the risk of further transmission within the EU.
Better co-ordination of flights to Sierra Leone, Guinea and Liberia for frontline health staff to ensure at least weekly services, boosting supplies of medical equipment, improving testing and staffing more labs, and relaxing procurement rules on related equipment are also part of the proposals.
In his letter, the Prime Minister said: "The Ebola outbreak in West Africa is an issue that requires a substantial global response.
"The rapid spread of the disease and recent cases outside the West African region demonstrate the magnitude of the task at hand. The World Health Organisation forecast 20,000 cases in West Africa by November 2014.
"I believe that much more must be done. The European Council next week provides us with the opportunity to commit to an ambitious package of support to help reduce the rate of transmission in West Africa, to reduce the risk of transmission within Europe, and to pledge long-term support to assist with recovery, resilience and stability in the region.
"By co-ordinating our approach, I believe the EU and its member states can maximise the effectiveness of our response."
Yesterday, the Prime Minister insisted that Britain was "leading the way" in providing assistance to the region as he backed a call by United Nations secretary-general Ban Ki-moon for other countries to deliver more in the way of funding and resources.
UN secretary general Ban has called for a "huge and urgent global response" to deal with the crisis and said countries which have "the capacity" should provide funding now.
While some 20 million US dollars (£12.4 million) has been pledged to a trust fund set up by Mr Ban, only 100,000 dollars (£62,000) has so far been received.
A wider UN appeal has received 376 million US dollars (£234 million) in pledges - about 38% of the amount sought - though some countries are also providing help directly to affected countries and humanitarian agencies.
Meanwhile, Public Health England (PHE) said screening for travellers arriving in Britain from the affected areas in West Africa is to be introduced at Manchester and Birmingham airports.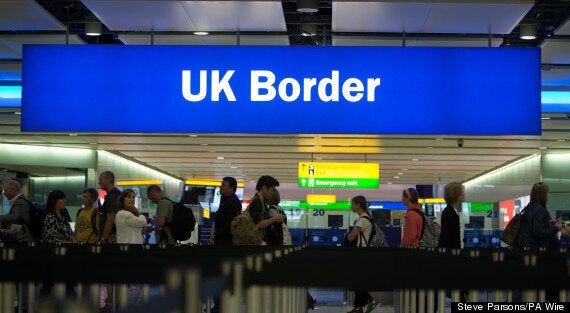 Enhanced checks started at Heathrow earlier this week
The World Health Organization (WHO) has admitted it blundered in its efforts to halt the outbreak of the virus in Africa, blaming incompetent staff and a lack of information for the failure.
The WHO said in a draft internal document obtained by the Associated Press: "Nearly everyone involved in the outbreak response failed to see some fairly plain writing on the wall."
Meanwhile, researchers seeking to develop a vaccine for Ebola warned that it was unlikely to be available until well into next year - too late to help in the current epidemic.
Dr Ripley Ballou, head of Ebola vaccine research at GlaxoSmithKline, told BBC Radio 4's File On Four: "To have a vaccine that people can use, you have to have the vaccine registered and it has to be manufactured on a scale that is consistent with the intended use.
"It is going to be well into next year, if not the year beyond, before we have that kind of level of manufacturing and the data that is necessary ... The vaccine is going to come too late for this epidemic."