A former Islamic State hostage who shared a cell with four executed Westerners has revealed his struggle to overcome "brutal memories" in an emotional interview about his time spent in captivity.
But now, the journalist has revealed that despite he release from captivity, he is still not free from the trauma of his experience.
During his 10 months in captivity, Henin was held with American journalists James Foley and Steven Sotloff, and British aid workers Alan Henning and David Haines - all of whom have been beheaded in recent weeks.
He also shared a cell with still-captive hostages Briton John Cantlie and American Peter Kassig. While the men survive, they have both been threatened with murder by the militant group and paraded in propaganda videos.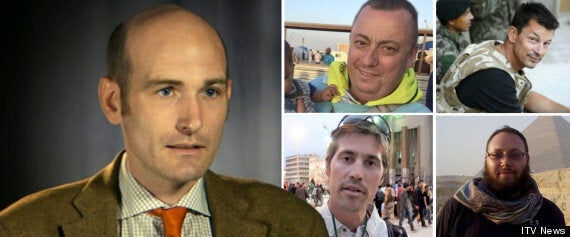 Henin (L) With Fellow Hostages Alan Henning, John Cantlie, James Foley And Steven Sotloff
In the candid interview, Henin described how the horrific acts to the men he had been "very close" with had brought back "brutal" memories of his time as a hostage.
"Normally when you are released you are free - I'm not," he said.
"My mind is still somewhere in a cell in Syria, and I can very much wake up one day with news that one of my former cellmates has been killed and this brings me back months before. It is very brutal," he told ITV News.
He described former taxi driver Henning as "totally innocent" and "always willing to help others".
He said Haines had dedicated himself to a selfless life, adding: "These people... I find it really immoral to have killed them."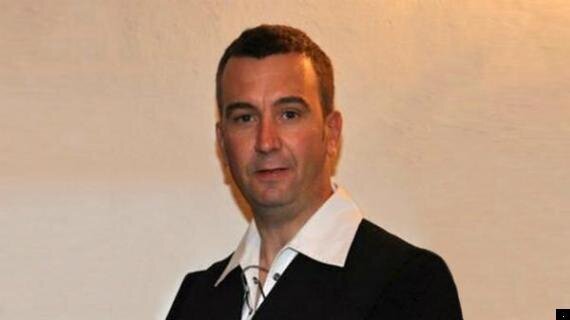 British aid worker David Haines
Describing the ordeal the hostages' families must be going through, he said they "deserve a lot of respect and compassion."
"Families always suffer even more than the hostages themselves," he said. "The worst thing is not to know anything, and not to be able to do anything.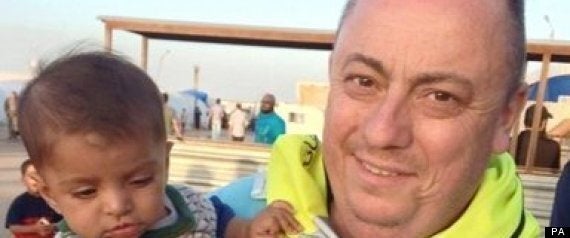 Henin, who was freed along with Pierre Torres, Didier François and Edouard Elias, started his captivity in Aleppo after being taken in Raqqa, north of Syria. He has described how he was moved from location to location at least 12 times.
He told France 24 that the conditions were not always terrible but that the uncertainty of "not knowing what is going to happen the next day or the next minute is traumatising."
"That is the conditioning of the hostages. That is itself already a sort of violence."
In a heartbreaking revelation, the Frenchman described how when he was held with the executed men, the hostages had shared their "life, hopes and expectations" during their time together.
"We were sharing all of our lives. There is no privacy when you are stuck together in a room for 24 hours a day, seven days a week.
"We were having meals together, sleeping next to each other. We were having discussions about everything: life, hopes, expectations."
Henin also described the time he spent with still-captive hostages, Kassig and Cantlie.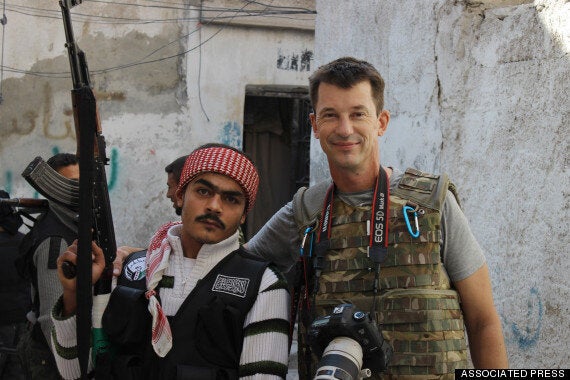 Freelance British photojournalist John Cantlie poses with a Free Syrian Army rebel before he was captured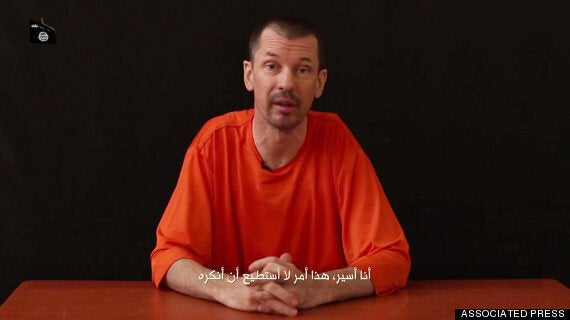 Cantlie speaks into the camera during the series of lecture-like 'programs'
Kassig, who has converted to Islam, prayed five times a day, he said.
"He thought Islam would give him the strength to deal with the difficulties of this captivity," Henin said.
"I am optimistic that the 'lectures' that the captors have asked him to deliver will be a way for him to pay for his life," Henin said.
"I hope his captors will understand what a good guy he is."