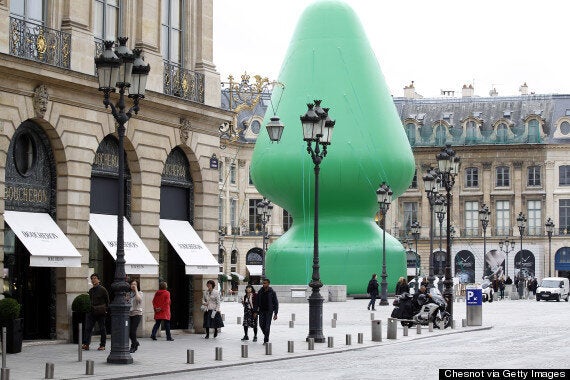 The giant inflatable sculpture by Paul McCarthy in Place Vendôme had caused a global frenzy after being installed prompting the hashtag #PlugGate.
But tragedy struck late on Friday night when the ambiguous structure was attacked.
A police spokesman said: "Individuals have severed the cables that hold the sculpture in place, taking advantage of a momentary lack of a security guard."
"Investigations are ongoing."
Farnce's Minister of Culture, Fleur Pellerin, called the vandalism "an attack on creative freedom" as well as a physical attack on the artist himself.
Paul McCarthy has a history of fairly provocative artwork having previously displayed a pair of sculptures of George W Bush having sex and a Christmas dwarf holding a tree that looked like, yes you've guessed it, a butt plug.
Related