And as you can see from her face, Naomi - who mentored Chloe on 'The Face', and came to blows with her on a number of occasions - was really enthralled by the performance.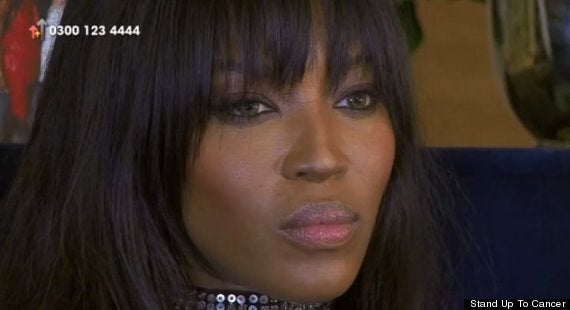 While her stony facial expression might suggest she was unimpressed with the aspiring star, she dismissed Noel's suggestion that she is a bit of a "doofus", insisting: "She's 'Downton Abbey'."
Kate didn't seem to agree, though, responding: "But she's not 'Downton Abbey', though… isn't she 'Essex'?"
This elicited the rarest thing of all… a laugh from Naomi Campbell.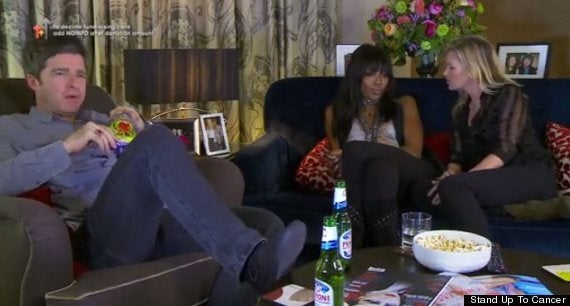 A cosy night in for Noel, Naomi and Kate
However, during an interview with Alan Carr after the sketch aired, Naomi insisted that she wasn't intentionally staring daggers at the telly, insisting she was backing Chloe to win this year's 'X Factor'.
She told the 'Chatty Man' host: "I was not doing daggers at Chloe! She's my girl. I think shes fantastic. I think shes doing amazing on X factor. please don't throw her off Mel!"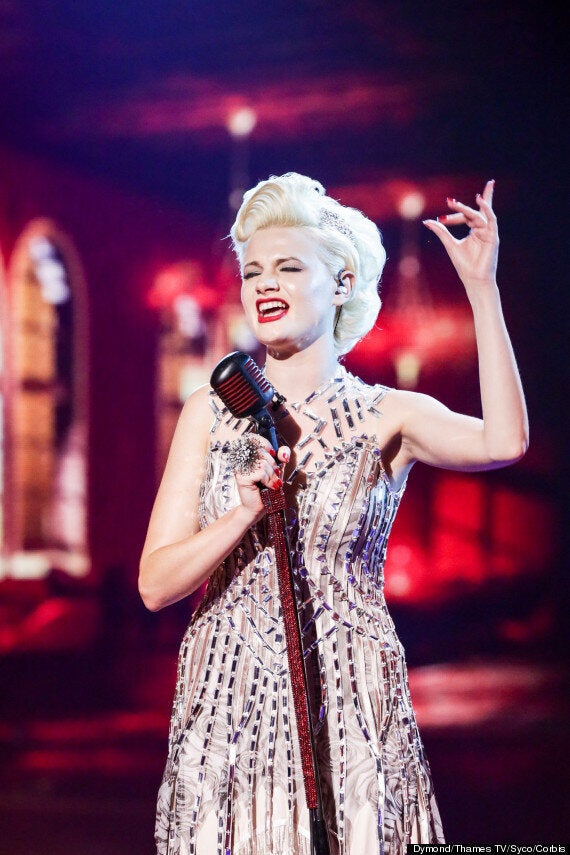 Chloe Jasmine performing 'Toxic'
"Baby, remember my name", indeed...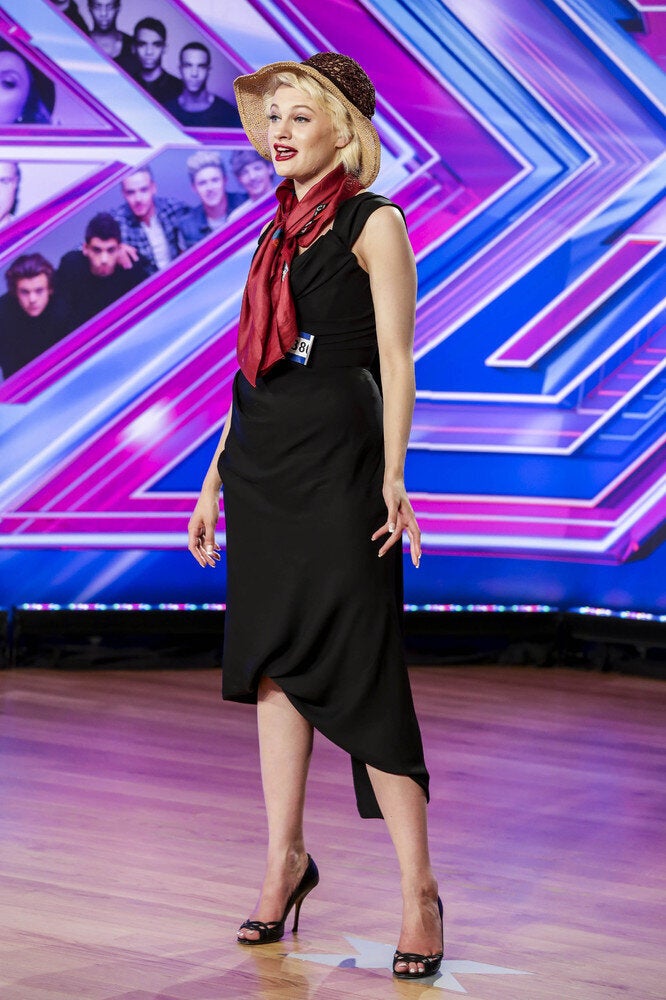 Chloe Jasmine: 9 Facts In 90 Seconds