UPDATE FROM THE CANADIAN PRESS: Police are expanding a security perimeter in the heart of the national capital after a gunman opened fire and wounded a soldier at the National War Memorial before injuring a security guard on Parliament Hill, where he was reportedly shot dead by Parliament's sergeant-at-arms.

Security staff on the Hill have told some MPs offices they believe there may be three shooters, and police were searching rooftops in the immediate vicinity of Parliament Hill.

Police say they are investigating "several shooting incidents in downtown Ottawa.'' The Langevin Block, home of the Prime Minister's Office across the street from Parliament Hill, has been evacuated. All three party leaders are confirmed to be in safe locations, party officials say.

Police herded bystanders off the street into a major office building and warned people to stay away from the windows. They have told people in the precinct that if they cannot lock their doors, they should barricade them.

The US embassy, adjacent to Parliament Hill, has also been locked down, and US President Barack Obama has been briefed on the ongoing incident.

Conservative MP Bob Zimmer has tweeted that a gunman was shot and killed, a report repeated by several other MPs' offices but unconfirmed by police.
This is the moment that politicians and reporters cowered as a hail of gunshots echoed through Canada's parliament building, one of a number of incidents that took place across the country's capital.
An unknown gunman reportedly shot a soldier standing guard at Canada's National War Memorial.
One gunman was confirmed dead inside the Parliament building, the Canadian Broadcasting Corporation reported
Ottawa Police Constable Marc Soucy told Reuters that they are looking for at least one suspect, possible more.
A local hospital confirmed that it had received 3 victims from Ottawa shootings, 2 are in stable condition.
Earlier, an eyewitness reported hearing shots near the Chateau Laurier hotel, one block from the parliament and Canadian police confirmed they were investigating more gunshots heard at the Rideau Centre, a shopping centre a short walk away from the parliament.
Video shot by a reporter for the Globe and Mail showed police officers walking slowly through Parliament toward the entrance with weapons drawn. The sound of a gunshot ran out, followed by the sounds of multiple shots.
The Canadian Press reported that shots were being fired in several different corridors.
Police would not confirm reports that the gunman had been shot and killed.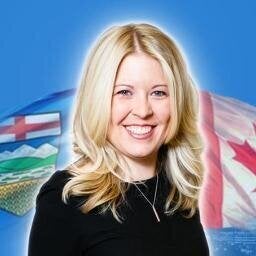 MPs Tweet During Shooting
Ottawa police confirmed they received a call at 9:52 am reporting shots fired; witnesses reported seeing a gunman running toward Parliament Hill, which is currently under lockdown. CBC reported that all Canadian Forces bases have been closed since the shooting. Soldiers by the war memorial in Ottawa
People fled Parliament by scrambling down scaffolding erected for renovations, witnesses told the Canadian Press news agency.
The spokesman for Prime Minister Stephen Harper said he was safe and had left Parliament Hill. Police in the capital confirmed they had a call at 9.52am local time with a report of shots fired
People have also been warned to stay inside and keep down after shots were allegedly fired near the hotel Chateau Laurier.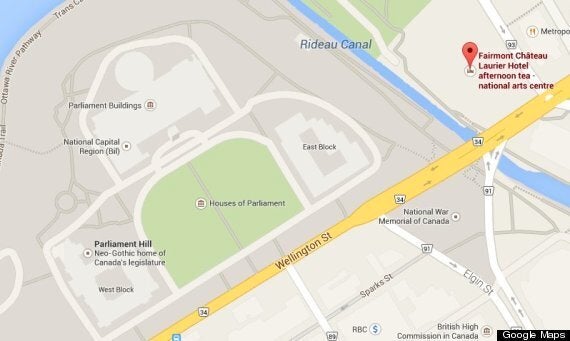 Mayor of Ottawa Jim Watson said in the statement that he was "shocked and saddened" by what had happened in the capital.
"Ottawa Paramedics and Fire Services provided first response to those injured and Ottawa Police Services are engaged with other law enforcement agencies at this time in pursuit of the criminal or criminals who have carried out this vicious and unwarranted attack," he added.
Police have reportedly given details on a suspected shooter who could still be at large:
"Parliament shooting a very active situation still at the moment," Globe and Mail reporter Josh Wingrove posted on Twitter. "They are searching the building, presumably for a suspect or suspects."
The shooting comes two days after a man struck two Canadian soldiers with his car, killing one of them.
Martin Couture-Rouleau, 25, was one of 90 militants being tracked by police investigating suspected terror links.
An audio recording released in September encouraged Islamic State supporters to kill Canadians, the Toronto Star reported.
The 42-minute propaganda recording released in Arabic by the group's media arm, Al-Furqan, urged IS followers to kill any "disbelievers," whether they are "civilians or part of the military."
"If you can kill a disbelieving American or European – especially the spiteful and filthy French – or an Australian or a Canadian, or any other disbeliever from the disbelievers waging war, including the citizens of the countries that entered into a coalition against the Islamic State … kill him in any manner or way however it may be," it stated.
A transcript, distributed on social media, also seemed to accuse countries like Canada and Australia of meddling in affairs that are none of their business, AP reported.
"What threat do you pose to the distant place of Australia for it to send its legions towards you? What does Canada have anything to do with you?"
More than 130 Canadians are believed to be fighting with extremist groups abroad, CTV news reported at the time.
In response to the threat, Canadian Prime Minister Stephen Harper said Canada's military contribution to a US-led coalition to fight the Islamic State group is an "important" part of fighting the extremist group.
Related