And it's not just others we're helping with our good deeds – the poll also revealed that 55% of us find helping others makes us feel good, too.
There is a growing body of evidence to support this link between giving to charity and feeling good. A 2013 study at the Simon Fraser University in Canada, found that people feel good when they make a charitable donation - and even better when their donation builds a social connection.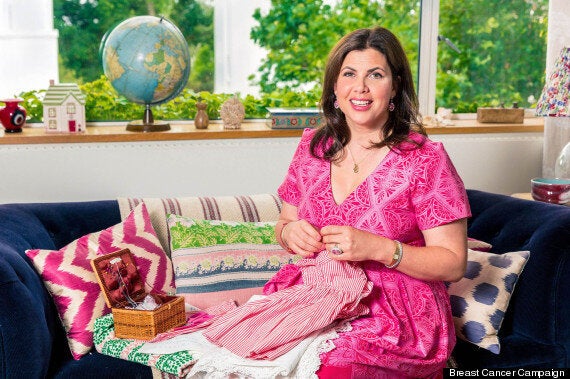 Raising money for charity is easier than ever, thanks to the help of online fundraising platforms and social media. A couple of clicks is all it takes to sponsor a fundraising friend, while participating can be as simple as uploading a snap or video to your Facebook page and texting a few digits on your mobile.
This new form of digital fundraising could explain why the 18-24 year olds came out as the most generous age group in the survey, with over half saying that donating and fundraising for charity made them feel good and 65% saying helping others made them feel good.
The findings suggest - far from driving us away - this increased pressure to get involved with worthy causes, driven by social media, is having a positive effect and awakening the collective social conscience.
"It's heart-warming that so many Brits still have traditional values of giving to others and consider charity fundraising important. It's particularly impressive that so many younger people are getting involved," said Danielle Atkinson, head of public fundraising, Breast Cancer Campaign.
"Social media and digital fundraising platforms have really helped to increase the community, making it easier for the 44% of 18-24 year olds who say they sponsored a friend this year."
The survey was commissioned in the lead up to Breast Cancer Campaign's flagship fundraising event, Wear It Pink, which encourages people to 'Look good, do good' on Friday 24th October, by dressing in Breast Cancer Awareness Month's signature hue.
"Our results also show that over 22% (of 18-14 year olds) say they feel happy wearing pink," said Danielle.
"If every person who said they felt happy in pink donated their £3 we could raise a staggering £42million for life-saving breast cancer research."
The report also analysed the geographical background of the participants and found that those living in Yorkshire were the happiest to delve into their pockets, with 58% saying that donating and fundraising for charity makes them feel good, compared to just 40% of those in London.
For many charities, fundraising is the only source of finance. "We receive no Government funding so our work to beat cancer sooner is only possible thanks to people who fundraise for us," Richard C Taylor, Executive Director, Fundraising and Supporter Marketing at Cancer Research UK, told HuffPost UK Lifestyle.
"From donating clothes to our shops, taking part in an event or signing up to donate £2 a month, we have people up and down the country who go above and beyond to help fund our life-saving research."
He adds: "We have seen an increase in social media and digital fundraising, and we anticipate it will only grow in importance. Campaigns such as #nomakeupselfie not only raise vital funds and awareness - they help to reach new audiences and they're a simple, fun and engaging way for people to fundraise for charity."
On Friday, October 24, celebrities including Kirstie Allsopp, Alex Jones, Rebecca Adlington, Eliza Doolittle and Lauren Pope are joining forces to look good and do good, uniting in support of this year's Wear It Pink campaign.
To help support critical breast cancer research projects in the UK and Ireland you can register for wear it pink at www.wearitpink.org.