CNET were able to get an early hands-on with one of Google's most significant product launches since the first Nexus 4.
READ MORE: Google Nexus 9 Tablet Preview: Hands-On Video
With a massive 6-inch display the Nexus 6 competes with the iPhone 6 Plus and the Samsung Galaxy Note 4 in terms of size placing it almost certainly within 'phablet' territory.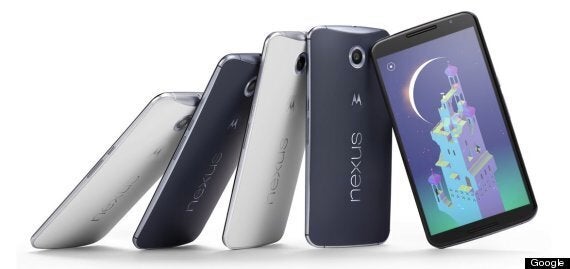 As well as the massive screen the Nexus 6 will also come with a number of hardware innovations including wireless charging as well as the ability to 'Quick Charge' to 6 hours of use in only 15 minutes.
There are dual-stereo speakers on the front and a powerful 13MP camera on the back with dual-flash that can record 4K video footage.
Of course the biggest innovation on the Nexus 6 will be its software with Android 5.0 Lollipop marking the single biggest change the Android operating system since its launch.
With a drastically new design Google's new software features more interactive icons with the hope that less phone makers will feel the need to create their own skins for Android.