CNET was able to get hands-on with Google's first direct competitor to the iPad Since the Samsung-built Nexus 10.
The tablet features an 8.9-inch 2048x1536 display and comes with a powerful 64-bit NVIDIA Tegra K1 processor making it one of the most powerful Android devices on the market.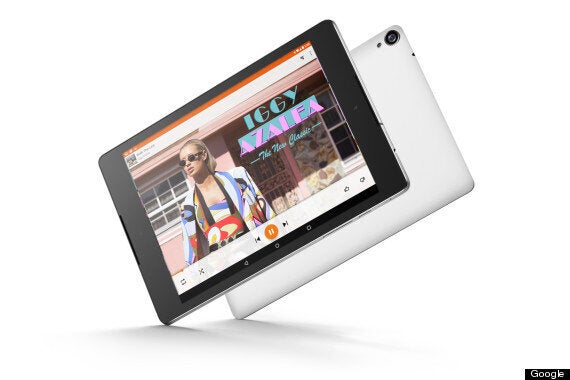 Being built by HTC means it also gets the added benefit of some of HTC's own technology including BoomSound dual-speakers on the front for enhanced audio-quality when watching films or listening to music.
The HTC-built tablet also features a metal frame and smooth polycarbonate back echoing the design of the LG-built Nexus 5.
One of the biggest-selling points about the Nexus 8 however is its ability to play games, with a 192-core Kepler GPU the Nexus 9 is more than up to the task of playing the latest games and running the latest graphics-heavy applications.