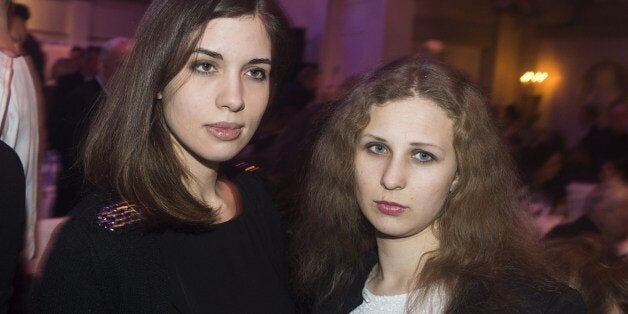 Members of the Russian feminist protest group Pussy Riot are to speak at the Cambridge Union in November, which has previously played host to figures such as Julian Assange and Ronald Reagan.
The union said it was "incredibly proud" to be able to offer its members the opportunity to listen to and question the group.
"The Cambridge Union makes a point of inviting people to speak if they are influential, have been in the news, or have unique or interesting perspectives and experiences," president Tim Squirrell told The Huffington Post UK.
"The members of Pussy Riot fit all of criteria."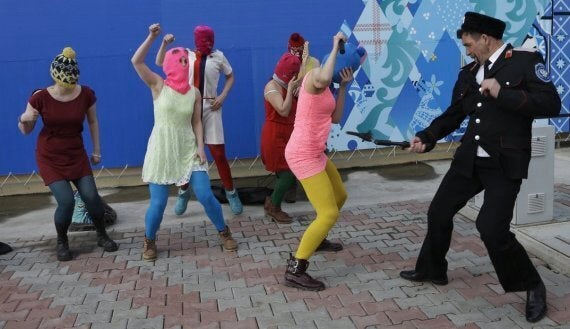 Members of the group are attacked with whips in Sochi
Although Pussy Riot has a variable membership, Nadezhda Tolokonnikova and Maria Alekhina are the public faces of the group - both of whom were arrested in Sochi.
Squirrell added it was "fantastic" to have a headliner who "isn't just a celebrity".
"We don't know exactly what they will talk about, but we think our members will likely ask to hear about their political activism, human rights in Russia, the time they spent in prison and their take on freedom of expression and censorship," he continued.
Related