Google has unveiled its first major update to Android Wear, bringing GPS and offline music to your wearable device.
This is the first major update that Android Wear has received since its launch just four months ago, and brings existing units with the right hardware in line with some full-fledged fitness watches.
And even now the team have confirmed they're working on another update that brings even more functionality.
We spoke to Jeff Chang, Android Wear product manager, who told us that one of the key aims for the team is to find ways for people to use their wearable less often. But hold on - that does make sense...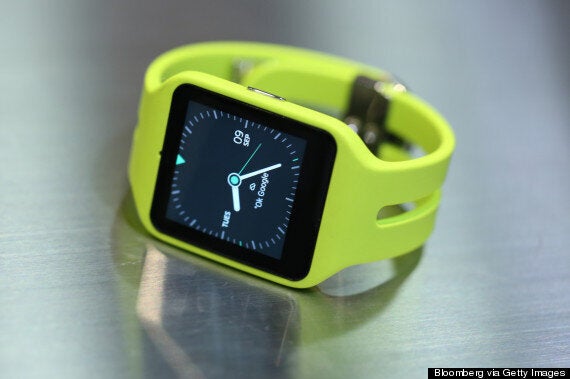 Using Android Wear less often may sound like a negative, but as Chang points out, that's actually the whole point of Android Wear in the first place.
"Every time you interact with this device you only do so for a few seconds at a time," he said. "You should be able to get in and get out, so you're not stuck on your watch."
That's just the start though, as Chang said "I think we can do more work to make it even lower."
As well as reducing interaction time with Android Wear the new update adds a much needed boost to the watch's ability to run apps independent of a smartphone.
The addition of offline music is a big one. It means that you can load your smart watch with music via Google Play and then go for a run, or walk without your smartphone while connected to some Bluetooth headphones.
This -- combined with the addition of GPS support -- means that watches like the Sony SmartWatch 3 are now fully-fledged sports watches.
Stand-alone Android Wear apps are now a major focus as well with the team working in collaboration with Google Play to create major curated lists of apps that have been specifically built.
At the moment you'd be forgiven for struggling to find a place where all the Android Wear apps reside and Google's aware of this.
With the development pace of wearables moving so quickly Chang promises that big changes elsewhere are already in the pipeline.
We'll have more from Chang on Android, iOS and wearables as a product category in our full interview tomorrow.
At the moment Android Wear is very voice-focused, a lot of the functionality is driven by it's ability to recognise your voice and then relay that command to a smartphone.
Well that's going to change as well, with the team adding functionality for touch interaction, helping you get to the apps you need, quicker.
The first major update for Android Wear is available now for all legacy devices and new devices including the LG G Watch R, Sony SmartWatch 3 and the Asus Zen Watch.
Related