Politics is too complex for young women to understand, scrolling through Tinder is an activity more suited to our tiny minds.
That's according to Fox News presenter Kimberly Guilfoyle, who said young women should excuse themselves from voting in the upcoming midterm elections in America and "go back on Tinder or Match.com."
Guilfoyle made the patronising comment on US television show 'The Five'.
The presenter suggested politics should be reserved for older women who have more "life experience."
"They're [young women are] not in that same life experience of paying the bills, doing the mortgage, kids, community, crime, education, healthcare.
"They're hot, healthy and running around without a care in the world." she said.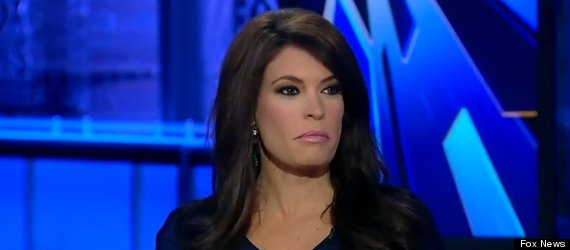 Guilfoyle went on to say young women should also not be allowed on juries because "they don't get it."
Unsurprisingly, people on Twitter were not impressed by the co-host's comments.
#KimberlyGuilfoyle should be encouraging women to get educated & vote, not go on Tinder. She is sending the worst message!

— Eleanore Hutch (@elehutch) October 24, 2014
telling young women not to vote because you assume we're uneducated in politics is poor judgement, especially as a woman. #KimberlyGuilfoyle

— Sofia de la Vega (@sofia_aleli) October 24, 2014
I think #KimberlyGuilfoyle should go back to "tinder or http://t.co/DOdB1Jxxo4" instead of running her mouth on the news.

— Kelley Elizabeth (@MsKellElizabeth) October 23, 2014
#KimberlyGuilfoyle thinks women should be 'excused' from voting? I think she should be 'excused' from the news.

— Vera Ryžik (@Ryzhik) October 23, 2014
We're wondering whether young men are also unqualified to vote in Guilfoyle's eyes, or if stupidity is just reserved for women.
SEE ALSO:

Women In Politics: Female MPs Talk Mentoring, Money And Empowering Other Women

Five Things Women Need To Be Talking About In 2014 Including Politics, Property And Pubes