Russell Brand has refused to comment on suggestions he could mount a bid to become Mayor of London.
He is apparently considering standing on an independent "anti-politics" ticket.
A spokeswoman for the comic and actor said: "We are not commenting."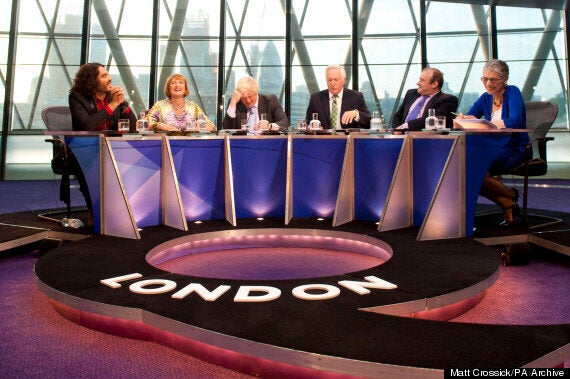 Russell Brand (left) on Question Time with Boris Johnson - whom he reportedly wants to replace as London Mayor
Brand's new book, Revolution, includes some clues as to his platform, should he decide to be a candidate.
He admits he "can't get my head around economics", declares his support for "collectives", and wants to ban fracking and the monarchy.
The news that someone who doesn't vote might be become mayor of the world's most popular city left some on Twitter sceptical.
Pressed by presenter Evan Davis on comments in his book about the 9/11 attacks on the Twin Towers in New York, Brand refused to rule out the possibility that the American government was behind them, highlighting what he described as the "interesting" relationship between the families of former US president George Bush and al Qaida leader Osama bin Laden..
Nominations for the London mayoral election will not close until around five weeks before the contest in May 2016.