Throughout November, HuffPost UK is featuring its Beyond Belief series, chronicling the remarkable lives of Britons who've taken on their faith to create a force for change.

For some, the onslaught of negative publicity has meant a drastic rethink.
"It's not easy being Christian," recent graduate Tyelle Render admits. "People think you're supposed to be perfect. But there's more to life than the 10 commandments."
Tyelle is just one of many who are trying to rebrand the church's image - and is attempting to show the faith can welcome everyone, regardless of previous prejudices.
"We've had a few atheists and gay people come to our society. You do get sects where they don't accept these people but it's not how God teaches us. When they come to our society we say we love them and we accept them for who they are.
"When people come to us, we tell them they don't have to change their personality. You are a work-in-progress. There's no condemnation, and there's no exclusion. And we are going to teach people how to live the way God wants us to live.
"Christianity is definitely viewed as old and stuffy," the Middlesex University graduate adds. "Young people are going to dated churches with their parents, and they don't understand what the guy at the altar is talking about. It's boring and irrelevant."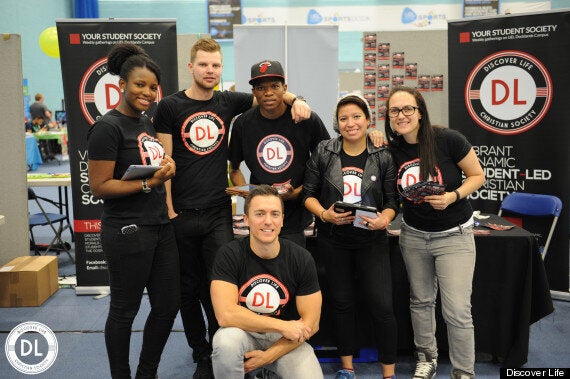 "So many churches are stuck in the past. That's where things have gone wrong. Religion is man-made and there's these rules and practices and now we've lost what it's about."
Around 30% of 18 to 24-year-olds believe religion does more good than harm, compared to just 19% of 55 to 64-year-olds. Yet young people are far less likely to attend church, or take part in organised religion.
Jessica, a student studying in London and member of the university's Christian society, says perceptions needs to change. She regularly goes clubbing with her friends - many of whom aren't Christians.
"I party with my friends all the time. It's so sad there are so many misconceptions about Christianity. It's not about tradition, so it shouldn't be perceived as stuffy," she says.
Jessica is part of several contemporary churches such as Hillsong and Holy Trinity Brompton, where the worship songs are more like pop or rock than any classical hymn. From carol concerts at Wembley Arena to Grease-themed New Year's Eve parties, Hillsong aims to challenge stereotypes of the traditional tea and biscuits-style church meetings.
"The Hillsong services take place in the West End Dominion theatre and their services will blow your mind. It's a really eye-opening cool experience which I've taken my friends along to," Jessica says. "It's not tradition nor a particular worship style that defines Christianity - it's just all about God and who He is."
Tyelle is part of a similarly modern parish - Discover Life, a "lively, funky" revival church which she joined six years ago. In that time, the congregation has grown from 300 to 3,000. Around 70% of followers are under 40 - and there's even a rock band. "When I first joined, I thought 'what is wrong with these people, why are they so friendly?", she says.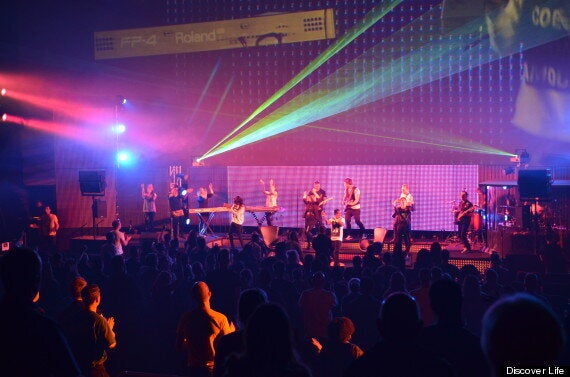 One of the services at Discover Life, whose home is at the O2 Arena
The South-African born graduate brought the group to her university as a Christian society, and has helped it expand into six other institutions.
Discover Life uses controversial topics to attempt to show how Christianity can be relevant in modern life - including a discussion with the title "porn is dead". Tyelle laughs at my surprise at that title. "That got a lot of looks at Middlesex when we advertised it at the freshers' fair. Because of the pictures we used, I think.
"Our university group doesn't hide the fact we're Christian, but we're trying to be honest and real. People do struggle; Christians aren't perfect. We address topics relevant to us: finances, relationships, things that happen to us at home. We bring the Bible into it to show it's not old and dated. And then people see this stuff is alive."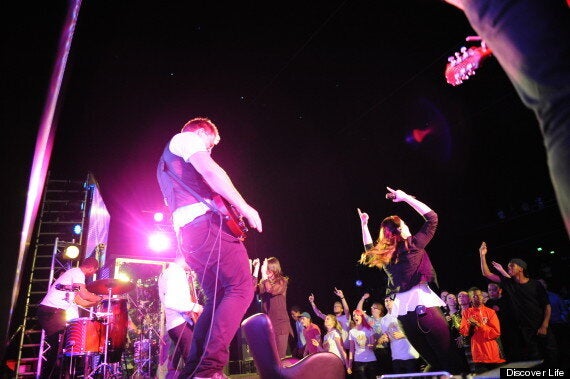 But the graphic designer, who currently works for Middlesex's student union, is open about the fact religion isn't seen as "cool" - a view reflected in a 2013 YouGov survey which revealed only 25% of 18 to 24-year-olds believed in God. A further 41% said "religion is more often the cause of evil in the world", with a mere 14% believing it is a cause for good.
"We live in a society that encourages people to have casual sex, drink and take drugs. It's not normal that you don't swear or you're still a virgin at 26. There's is definitely a stigma to Christianity that it is boring and dull.
Tyrelle says that one of the greatest challenges is people no longer automatically believe in a God, and many believe science is incompatible with faith. "Now we have 'competition' with evolution, and the big bang," she says.
"People have already got a perception of what Christianity is. As soon as someone hears you're from the Christian society they close off because it's religion, rules, it's dead in the past."
Working on the marketing team at the university's student union means Tyelle has to help design promotional material for the union's big club nights - which almost always revolve around alcohol.
"University is geared to drinking, which is really sad," she says. "Discover Life is trying to add to it, we want to give people who don't want to go out and get smashed other options. Every friday night we have a social night - speed meetings, film nights, games - all geared for people who want to do it without the pressure of getting drunk."
Jessica admits being a Christian does impact on her university social life. "The drinking culture is massive in this country, and especially among young people. As a Christian, it's ok to drink alcohol - but getting drunk is another issue because it prevents us from making rational decisions.
"For Christians, basing our actions on what Jesus would do is extremely important, and being in a drunken state may prevent this. Some young Christians may feel uncomfortable going out with their non-Christian friends who may get drunk or behave promiscuously in clubs.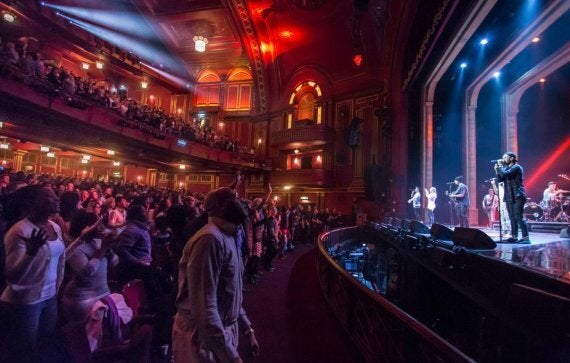 "To any young Christians out there who may be reading this, please know that you do not need to engage in such activities to have a good time out!"
Tyelle doesn't hide the fact she used to be "wild", but says she has had more fun as a born-again Christian than she ever had before. "Nothing was fulfilling. I was just going through the motions. I feel so light now."
Not only can university drinking culture be alienating for those who choose not to drink, Christian students and indeed those of other religions, can be stigmatised for their faith.
"In class I wouldn't engage in certain conversations or get involved in certain things," Tyelle explains. "People would try to say certain things to see how far they could push you, to get a reaction from you.
"You get to a place where you have to learn to be thick-skinned because they don't understand your faith. But you do take it personally because that's your religion, God is your dad, Christ is your saviour.
"People judge by what they think they know about Christianity. They think everyone is the same. You get bible bashers who give us a bad name, and we're stereotyped. People who don't have faith will point a finger at us and say you judge us but they do exactly the same thing back."
Although Jessica says she is often questioned about her religion, she says she "loves it".
"My friendship group loves asking intellectually stimulating questions, so their challenges to my faith are usually with regards to certain philosophical arguments. What is so cool is that they know I'm equally rational and love philosophy, so they are finding my faith increasingly intriguing: they wonder and how why such a rational person can still have faith.
"Most of my non-Christian friends say it's now clear to them that reason and faith can indeed be compatible. Of course, I still do face tricky questions now and again, but when these questions arise I feel more inclined each time to dig deeper in my faith to think hard about them."
As part of the Huffington Post Beyond Belief series we want to know how your religion goes beyond just a faith in a God or Gods, or a cultural association. How do you incorporate or use faith in modern life? Tweet us with the hashtag #HPBeyondBelief to tell us in 140 characters and we'll feature the best contributions.