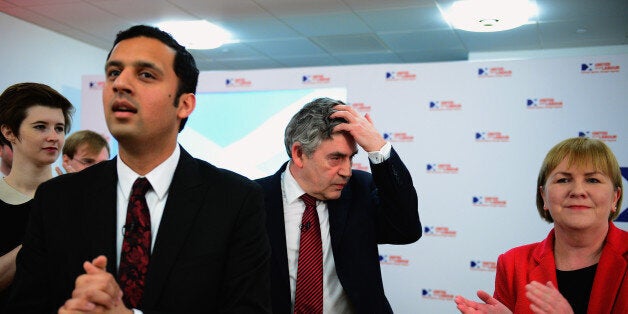 The Iraq war damaged the Labour Party in Scotland and boosted the anti-war SNP, according to the party's new interim leader.
Speaking to The Huffington Post UK, Labour's Anas Sarwar said: "In terms of a fundamental credibility gap, [it] was clearly around the war in Iraq.. When we made that decision [in 2003], that wasn't my Labour Party."
His comments may be interpreted as a veiled warning to shadow international development secretary Jim Murphy, the frontrunner in the race to succeed Johann Lamont as ­Scottish Labour leader. Murphy was a strong supporter of the Iraq invasion - and of former prime minister Tony Blair.
On Tuesday, former Scottish Labour First Minister Jack McConnell suggested Sarwar - who has ruled himself out of the leadership race - may have to quit as deputy leader if Murphy is elected leader of Scottish Labour in December, as the party couldn't afford to have its two top posts north of the border both filled by Westminster politicians.
But Sarwar told HuffPost UK he has no plans to step down: "I didn't run [on] some kind of joint ticket in the last leadership election. I feel I have a job to do in this interim period and I'm focused on it.
"The rules say... that the leader and deputy leader [are] leader and deputy leader not just of the Holyrood group but of the whole of the Scottish Labour Party."
However, the next leader, he added, "has to be our candidate for First Minister at the next election" in May 2016.
And, come 2016, Sarwar hinted Labour might have to repeat the Lib-Lab coalition in Holyrood that ran Scotland between 1999 and 2007. "At the moment... I wouldn't rule anything out. I want us to be a in a position where we can say we're in a position to form a government in 2016. We have a huge amount of work to get there. I'd be kidding you if I said, actually, at this point, it looks like we're going to be in a majority government in 2016."
Asked whether he agreed with Scottish Labour health spokesman leadership candidate, Neil Findlay, that "anyone who thinks that we can take on the SNP from any other position than firmly to their left needs to re-enter this world from cloud cuckoo land", Sarwar said "what's right is the SNP have been allowed to wear our clothes and talk left but act right in government. The challenge we've got is that we've walked away from talking about values-based politics.
"The referendum has given us an opportunity to actually talk about Labour values again.. which I think we were shy about doing for a long period of time. I don't think we should be shy about it any more."
Sarwar, who was elected deputy leader of Scottish Labour in 2011, contrasted his own party's approach with that of the new SNP leader Nicola Sturgeon: "The reason why we wake up every morning and fight for what we believe in is to create opportunity and fight poverty. The reason why Nicola Sturgeon wakes up every morning is to break the United Kingdom and make Scotland an independent country."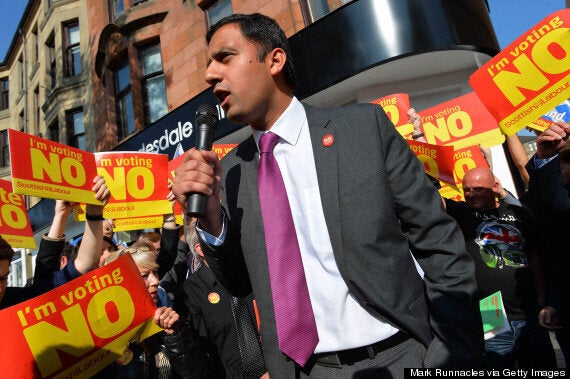 Sarwar was one of the coordinators of the 'Better Together' anti-independence campaign
The MP said Scottish Labour had to now "make sure we have the right policy programme and the right narrative that meets those values and I think that's perhaps where we have let ourselves down".
Sarwar said the SNP's recent membership "surge" - to more than 82,000 members - had been a result of the recent independence referendum as well as Labour's failure to "expose the SNP government" in Edinburgh.
Asked how many members the Scottish Labour Party currently had, Sarwar would only say: "I think it's in the tens of thousands rather than the hundreds of thousands."
The interim leader conceded that "based on membership, yes" the SNP was now the biggest political party north of the border but "based on the number of [MPs], Labour is the largest party in Scotland".
The Scottish Labour Party has been plagued by infighting and divisions since 1999, switching its leader six times in 15 years. "The reality is that in 1999, when we got the Scottish Parliament, we prepared the country for devolution but we didn't prepare as a party for devolution," admitted Sarwar.
Sarwar described the explosive claim made by sources close to former Scottish Labour leader Johann Lamont that the party leadership in London had "told Lamont not to condemn [the bedroom tax] for a year while Ed [Miliband] made up his mind" as "absolutely not true". "We opposed the bedroom tax from the very outset," he told HuffPost UK. "I think perhaps [Johann] was reflecting her frustration that perhaps she wanted Ed Miliband to come out earlier and say we'd repeal the bedroom tax but Ed felt quite rightly he'd have to look at the cost element of [doing] it."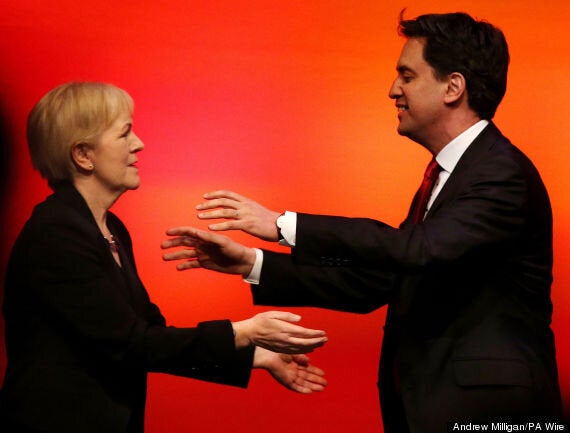 Johann Lamont's claims Ed Miliband stopped her from attacking the 'bedroom tax'
On the issue of why so many top Scottish Labour politicians - such as Gordon Brown, Alistair Darling and Douglas Alexander - have chosen to head down south to the House of Commons in Westminster, rather than stand for the Scottish Parliament at Holyrood and take on the SNP, Sarwar, who was elected to the Commons from Glasgow Central in the 2010 general election when aged just 26, argued that "one of the frames that some people have allowed to happen is that we are somehow Westminster politicians. Sorry, we are not Westminster politicians. We come here to represent Scotland, not go to Scotland to represent Westminster."
When asked why so few MSPs have so far thrown their hat into the leadership ring, the interim party leader pointed out that "almost half the group that was elected in 2011 were new MSPs. These people feel quite rightly feel like they need some time, some backing.."
Sarwar said he didn't "support the notion of an independent Labour Party [in Scotland]", pointing out that the recent referendum result showed a clear majority of Scots believed "most decisions should be made in Scotland by Scots but we should still belong to a bigger and wider [national] family.. and that applies to political parties too".
In the wake of the independence referendum in September, the coalition government set up the Smith Commission to report on whether or not to fast-track further powers to Scotland. The SNP is calling for a complete devolution of tax and fiscal powers to the Holyrood parliament, whereas the Labour leadership in London has said the Scottish Parliament should be allowed to raise 40% of its own budget and have the power to vary only the top rate of income tax.
In recent weeks, sources close to both shadow chancellor Ed Balls and former Labour leader Gordon Brown have said the party cannot budge on the income tax issue. However, Sarwar suggested it may have to as "Scotland is a divided place.. we've got to find a consensual position that brings Scotland together. I'm not going to prejudge the Smith Commission.
"Ultimately it's a decision we have to make as a Scottish Labour Party. It's ultimately our decision to make."