The government's week of bad news on how it controls immigration has managed to get even worse.
There are still 11,000 asylum-seekers in the UK who have been waiting for at least seven years to be told if they can stay in the country, a group of MPs has said, as immigration officials fail to get to grips with long-standing backlogs of claims.
The Home Office has still not resolved some 29,000 asylum applications dating back to at least 2007, of which 11,000 have not even received an initial decision on their claim, the Public Accounts Committee (PAC) said.
In addition, the Committee found that the department was also struggling with fresh asylum claims, which is creating a new backlog of cases awaiting an initial decision.
PAC chair Margaret Hodge said: "The pressure is on, and the Home Office must take urgent steps to sort out this immigration mess."
The news caps off a dreadful day of bad headlines about immigration for the government, which is desperate to appear in control of the issue as it faces of a challenge from eurosceptic Ukip, whose opposition to the EU is earning it support from all quarters.
The Conservative MP said the UK will see a "very large amount of immigration every year" for as long as it remains a leading economy.
"I will always make the argument that we should, for cultural, economic, justice and equality reasons, always have a reasonable level of immigration," he told Total Politics.
"It will always be the position the British people would arrive at if they feel they have control over immigration.
"You can win that argument but only if people know that they, through their Parliament, are in control. The difficulty that has arisen is this sense that we don't have that control - and, bluntly, they're right. It's true."
Meanwhile, the mayor of Calais said there were around 2,500 migrants in Calais and many are "prepared to die to come to England".
Natacha Bouchart told the Home Affairs Select Committee that the border should be returned from Calais to Dover as her town struggles to cope with an increasingly violent population of migrants.
And Ms Bouchart repeated her assertion that Britain's "much more favourable" benefit system was one of the main reasons migrants are flocking to the French port town.
She said: "You have a much more favourable regime in Britain than in other European countries," the mayor said. "The weekly benefits of £36 that are given to asylum seekers or migrants, which is a huge amount for people who have nothing in their lives."
On Tuesday, nearly all the papers ran a story about immigration chaos on their front page.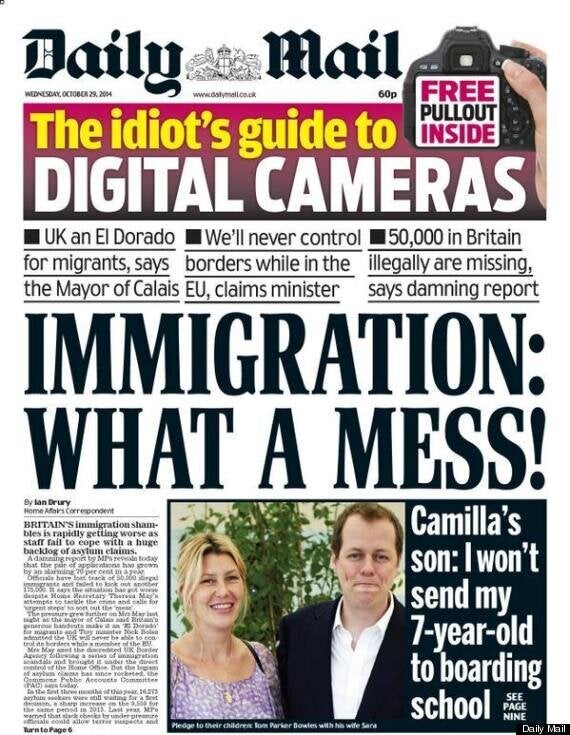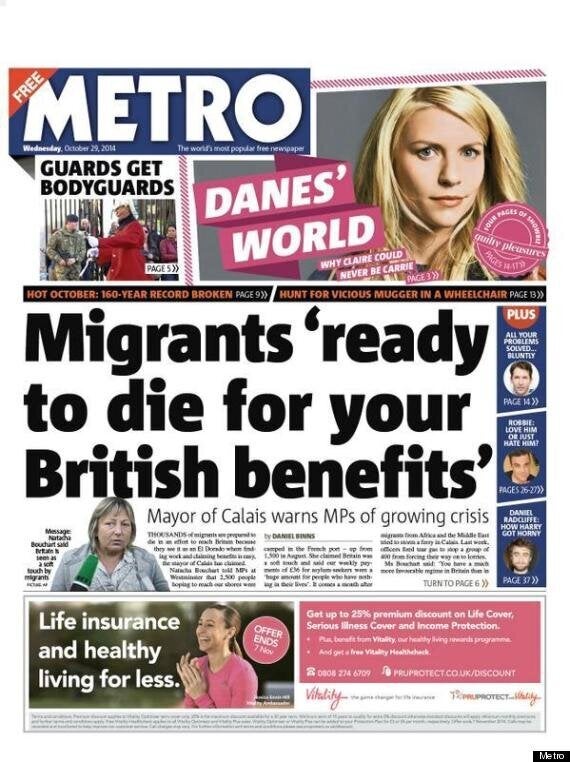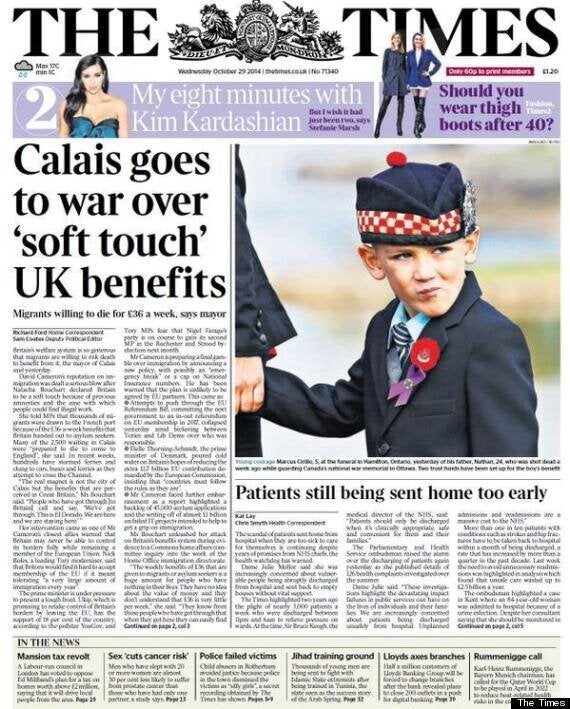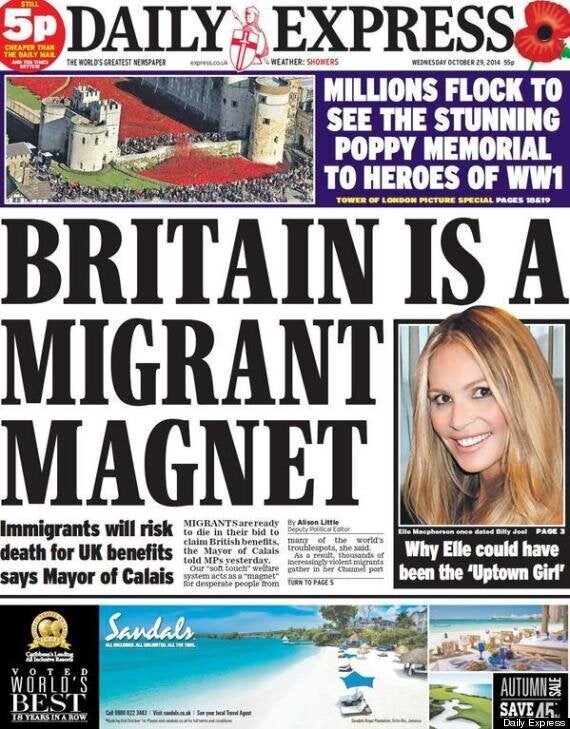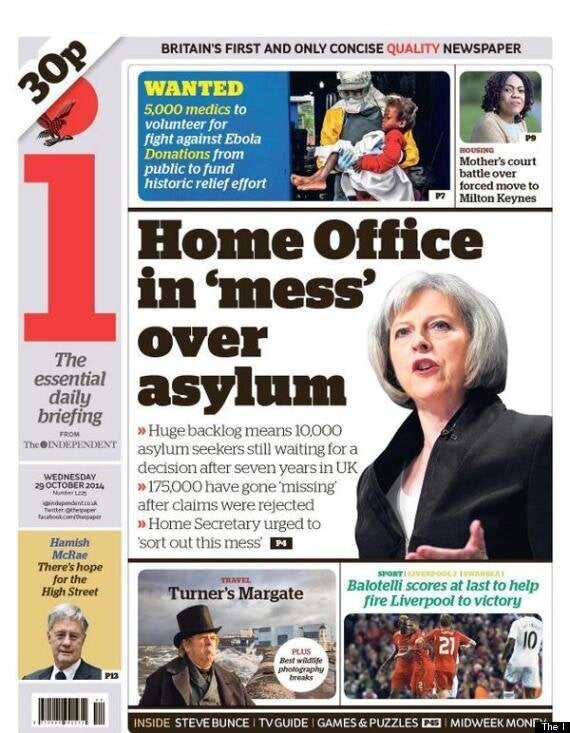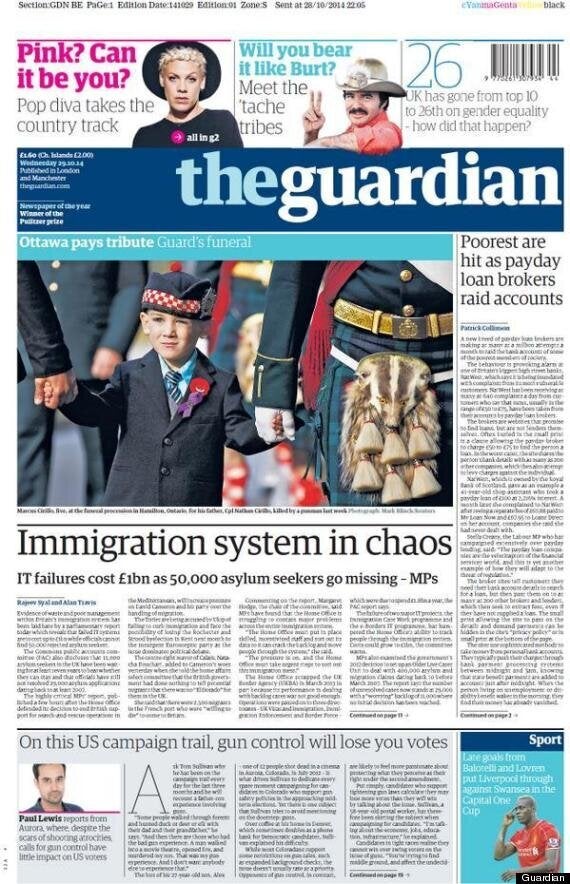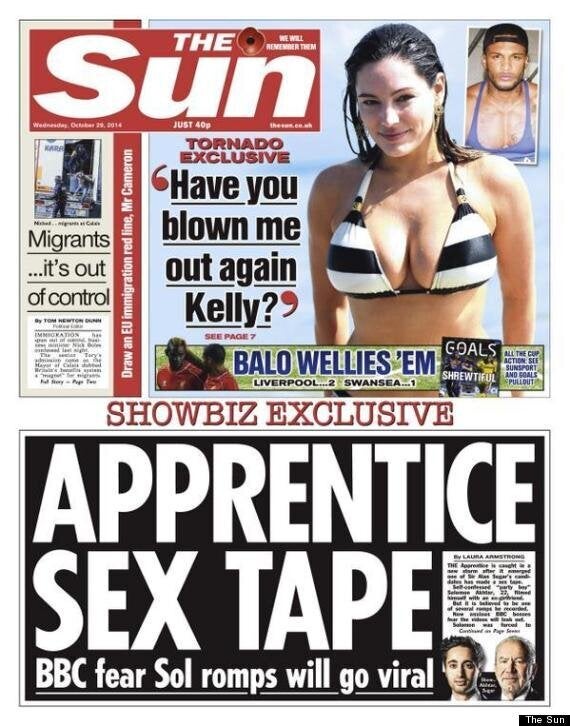 The Home Office said it was on track to make a decision on all of the outstanding 11,000 cases by the end of this year.
But the department is already missing its new targets for processing fresh asylum claims, the PAC report said, with the number of claims awaiting an initial decision increasing by 70% to 16,273 in the first quarter of 2014, compared to same period last year.
This is partly as a result of a "botched" attempt by the Agency to downgrade staff that resulted in 120 experienced caseworkers leaving, the PAC report said.
The UKBA downgraded asylum caseworkers from Higher Executive Officer (HEO) to Executive Officer (EO), which led to the mass exodus.
The failure of a number of IT projects - including the ill-fated eBorders scheme, which would have introduced exit checks at the border - has also hit the Department's ability to track people through the immigration system, the Committee said.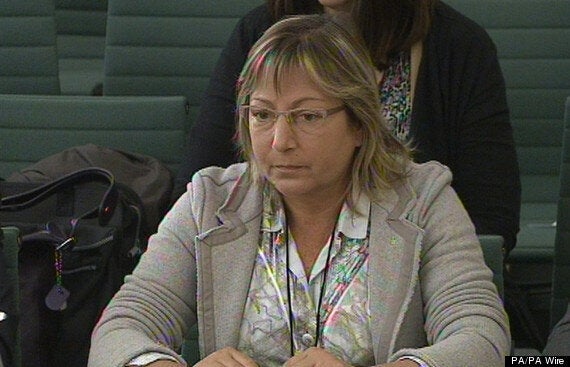 Natacha Bouchart said Britain's 'much more favourable' benefits system was a magnet for immigrants trying to leave her country and come to ours
Cancelling two major IT projects - the department's case work programme and eBorders programme - has meant that close to £1 billion has been spent and wasted, the PAC added.
Rejected visa applications are recorded in a "migration refusal pool", which has just over 175,000 people awaiting removal from the UK, it said.
But private firm Capita - contracted by the Home Office - discovered in 2012 that 50,000 in the pool could not be contacted.
Refugee Council head of advocacy Lisa Doyle said: "It's extremely concerning that so many people are still waiting for a decision on their asylum claim, years after first applying.
"Behind these statistics are individuals, many of whom will have suffered extreme trauma, forced to live day to day in uncertainty while they await the outcome of what could be a life or death decision.
"While people are in the asylum system they are living in limbo; they are banned from working, can't claim mainstream benefits and are simply unable to begin recovering from their experiences and rebuilding their lives.
"It's very important that the Home Office makes decision in a timely manner, but it's even more important that it gets its decisions right first time. It's vital that people who come here fleeing persecution have access to a fair and effective asylum process."
Yvette Cooper, shadow home secretary, said: "Theresa May was very quick to blame the UKBA, but since she took direct control of the border force and immigration system, we have seen backlogs increase sharply and the admission that the Home Office have no idea how many of the 175,000 failed asylum seekers are still here or where 50,000 failed asylum seekers even are.
"However, the failures don't stop there. David Cameron and Theresa May have failed to deliver on her promise to introduce exit checks, to reduce net migration to the tens of thousands, has cost the taxpayer £1 billion on failed IT projects and as the report says introduced no processes to rectify these and other failings."
Dia Chakravarty, political director of the TaxPayers' Alliance, said: "The dramatic mismanagement of the Border Force has left an almighty mess for the Home Office to clear up, but the Department appears to be making it worse.
"These delays not only have a human cost, with asylum seekers forced to put their lives on hold for years on end, but it's clear from the report that botched IT projects and the length of these cases are costing taxpayers too. The Home Office must make addressing this fiasco a priority."
Immigration and Security Minister James Brokenshire said: "The immigration system we inherited was totally dysfunctional with systematic abuse of family, work and student visas and an agency overseeing it all that was completely incapable of the task."
Popular in the Community