A traveller and his wife said they encountered the ghost, believed to primarily haunt Cannock Chase in Staffordshire, on the capital's Tube network.
The man, who declined to give his name, said they first noticed of the sound of a child giggling coming from a tunnel as they waited for their train.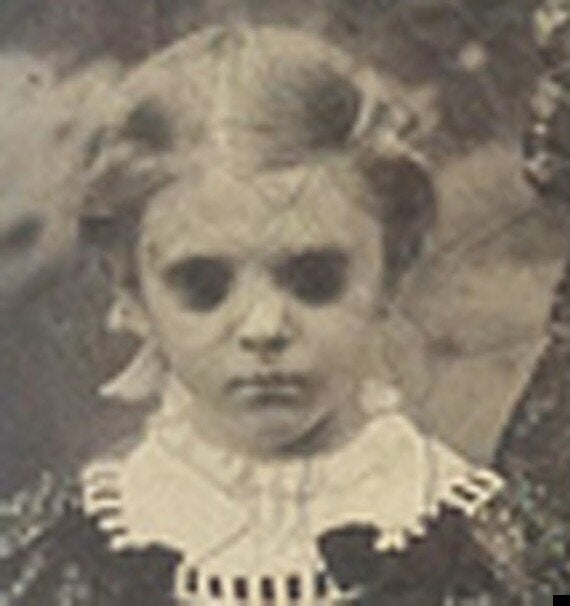 There has been a spate of 'black-eyed child' sightings in recent months (file picture)
"We stopped dead in our tracks after noticing her eyes had no colour."
Paranormal investigator Lee Brickley is probing a recent spate of sightings of the ghoul, which is said to have "coal-black pits for eye sockets".
Of the sighting in London, Brickley told the Huffington Post UK: "I think it's very interesting.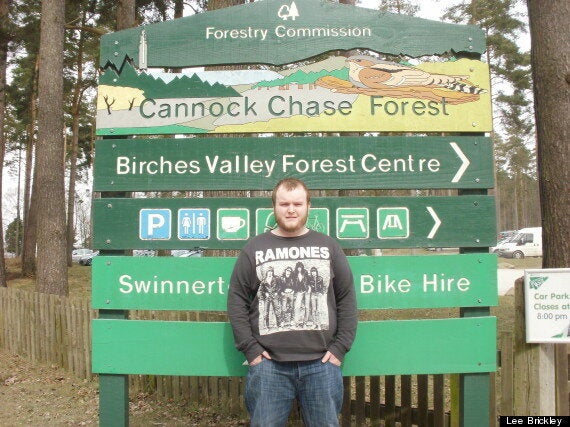 Paranormal investigator Lee Brickley is looking into sightings of the 'black-eyed child'
"There have been a few similar reports from around the country and I feel that could mean that black-eyed children are far more common than people realise.
"Many children have died on the underground over the years, perhaps the spectre is a tormented soul that crossed into the next world under particularly dramatic circumstances."
Black-eyed ghost children have been reported up and down the country including Liverpool, South Wales and most frequently in Cannock Chase.
Earlier this month Michelle Mason made a chilling discovery after she discovered an image of a ghostly child apparently watching over her own offspring on a family day out in Cannock Chase.
Taken in August, the photo shows what appears to be the ghostly figure of a child in Victorian dress, standing to the left of a tree where Mason's children Sophia and Lee were climbing. Michelle Mason took this picture of her children climbing a tree... but only noticed their ghostly companion some time later...
The 39-year-old said: "We were on a family walk one afternoon and the kids decided to climb a tree. I stopped to take a photo but it wasn't until I got home that I spotted a child's face looking back at me.
"I couldn't believe it when I looked closer at the picture and there was a child, standing with a wheel or a hoop in their hand. It has really freaked me out. I don't like anything like that.
"I would love to know more about the child in the picture. I am convinced it is a ghost, possibly from the Victorian times. The spectre appears to be holding a wheel or a hoop
"When you look closely at the photo you can see the deep dark eyes. It definitely bares a striking resemblance to the black-eyed child that has been spotted around Cannock Chase."
Brickley speculates the sightings could be related to the Raymond Morris child killings in the 1960s.
The site, which also spawned the legend of Slender Man, adds they are: "Often children, with eyes that are solid black with no differentiation between sclera, pupil, or iris, and are occasionally reported to have blue or bluish tinted skin like that of a corpse.
"Those who report encounters with them often feel that the children were somehow supernatural and extremely dangerous though they could not explain why."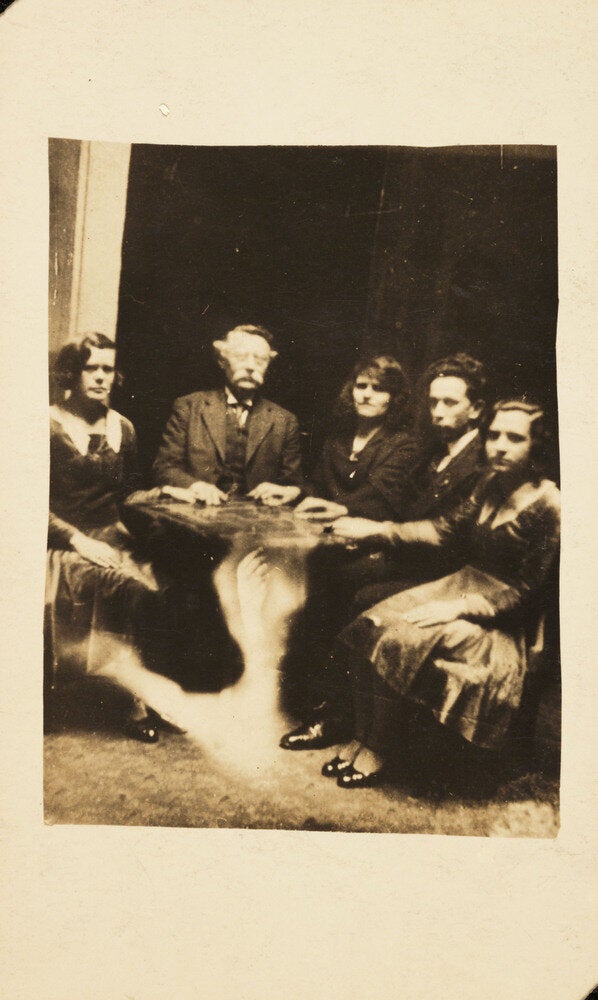 Vintage Pictures Of 'Ghosts'