In a glorious display of respect, thousands have flocked to the capital's Tower Of London and queued for hours to honour those lost in World War One.
The moat surrounding the iconic landmark has been turned into a flood of crimson as part of preparations for the commemoration of 100 years since the outbreak of the Great War.
Appearing like a blood-red sea around the castle, poppies paying tribute to fallen troops have drawn huge crowds who are keen to view the event.
The paper reported that Tower Hill station had to closed due to such chronic overcrowding.
A Tower of London spokeswoman advised those keen to view the event to postpone their visit to the Tower until after half-term if possible, or to visit outside of opening hours, such as before 10am.
Titled "Blood Swept Lands and Seas of Red," the expansive piece brings 888,246 ceramic poppies to the property of Her Majesty's Royal Palace and Fortress.
Created by artist Paul Cummins, the poppy installation was first on view from August 5 - the day Britain became involved in the First World War 100 years ago - up to November 11, or Armistice Day.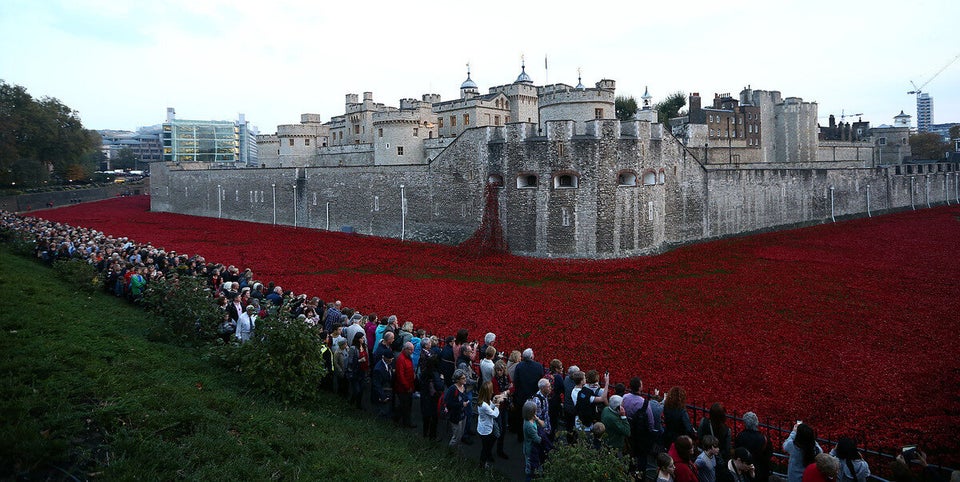 Blood Swept Lands and Seas of Red
Throughout the installation's run, the names of 180 WWI soldiers who died in battle have been read out in a Roll of Honour, with each ceramic poppy representing an allied victim of the First World War.
After Armistice Day each poppy from the installation will be available to buy for £25.
The Queen and Duke of Edinburgh last week paid tribute to the World War One fallen by laying a wreath at the exhibit, where each poppy commemorates a fallen WW1 serviceman.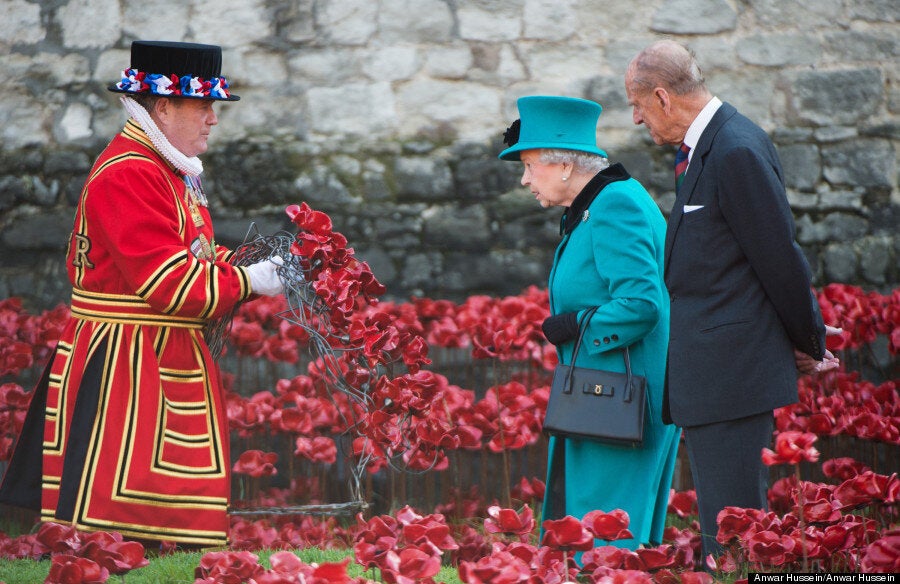 It is "deeply disturbing", he says, that a hundred years on from 1914, "we can only mark this terrible war as a national tragedy."
"The crowds come to remember – but we should not be remembering only our own. It's the inward-looking mood that lets Ukip thrive," he writes, before really sticking the knife in: "But that's probably an overinterpretation, because the spectacle of all these red poppies is emptier than that.
"In spite of the mention of blood in its title, this is a deeply aestheticised, prettified and toothless war memorial.
"A meaningful mass memorial to this horror would not be dignified or pretty," he adds. "It would be gory, vile and terrible to see. The moat of the Tower should be filled with barbed wire and bones. That would mean something."
But social media users were quick to leap to the defence of the installation, branding the Guardian blog "a new low."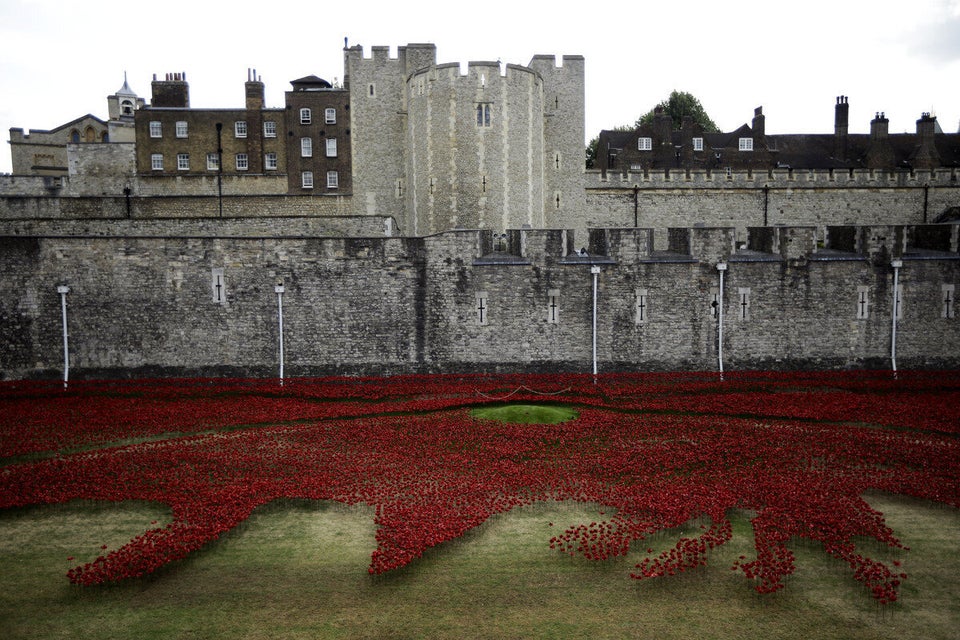 Poppies
Related