Virgin Galactic's SpaceShipTwo has crashed after suffering an "in-flight anomaly" during a test flight on Friday over the Mojave Desert. Californian authorities say one pilot has been killed and the other has suffered "major injury".
The company tweeted that SpaceShipTwo was flying under rocket power and then tweeted that it had "experienced an in-flight anomaly." The tweet said more information would be forthcoming.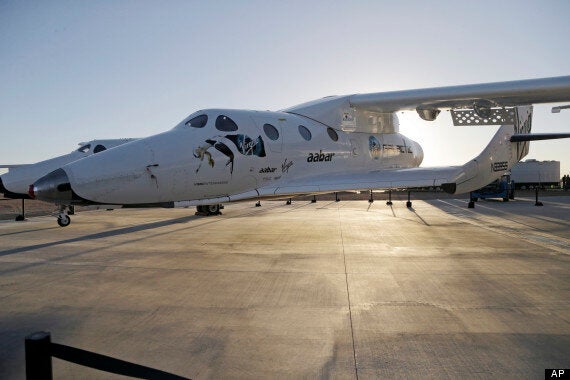 One pilot has died, the other has suffered 'major injury'
From the Associated Press:
The SpaceShipTwo rocket is typically flown by a crew of two pilots and has been under development at Mojave Air and Space Port in the desert northeast of Los Angeles.
Ken Brown, a photographer who witnessed the crash, said the space tourism craft exploded after it was released from a plane that carries it to a high altitude.
The company founded by British billionaire Richard Branson would not say what happened other that it was working with authorities to determine the cause of the "accident."
Virgin Galactic has been the front-runner in the fledgling space-tourism industry.
SpaceShipTwo was designed to be carried aloft by a specially designed jet and then released before igniting its rocket for suborbital thrill ride into space and then a return to Earth as a glider.
Virgin Galactic, once it finished developing its rocket ship, was going to launch space tourism flights from the quarter-billion-dollar Spaceport America in southern New Mexico.
The company sells seats on each prospective journey for $250,000, with full payment due at the time of booking. The company says that "future astronauts," as it calls customers, have visited Branson's Caribbean home, Necker Island, and gone through G-force training.
Stephen Hawking, Justin Bieber, Ashton Kutcher and Russell Brand are among the celebrities to sign up for flights. Virgin Galactic reports taking deposits totaling more than $80 million from about 700 people.
A related venture, The Spaceship Co., is responsible for building Virgin Galactic's space vehicles.
From the Press Association:
A spokeswoman for America's Federal Aviation Administration said: "Just after 10am PDT today, ground controllers at the Mojave Spaceport lost contact with SpaceShipTwo, an experimental space flight vehicle. The incident occurred over the Mojave Desert shortly after the space flight vehicle separated from WhiteKnightTwo, the vehicle that carried it aloft.
"Two crew members were on board SpaceShipTwo at the time of the incident. WhiteKnightTwo remained airborne after the incident. The FAA is investigating."
Former Nasa astronaut Michael Massimino said the crash brought back memories of the loss of Space Shuttle Columbia in 2003, which disintegrated during its re-entry into Earth's atmosphere, killing all seven crew members on board.
Mr Massimino told CNN: "It reminds me of when we had our accident in 2003, when we lost Columbia." He added: "It was a really bad day, bad for everyone involved, particularly the families. It's a tragedy, it's a nightmare. When we lost Columbia it was the worst day of my life."
Former astronaut Scott Parazynski said he felt sure that the Virgin Galactic programme would recover from tonight's tragedy. He told Sky News: "They will look at all the data and find out what happened. SS2 was an extraordinary craft. It was not just an evolutionary thing but a revolutionary one.
"I am certain Virgin Galactic will persevere and get to the bottom of what's gone wrong. This kind of venture is very, very challenging and accidents can happen." Mr Parazynski added: "It's too early to speculate on what might have caused the accident."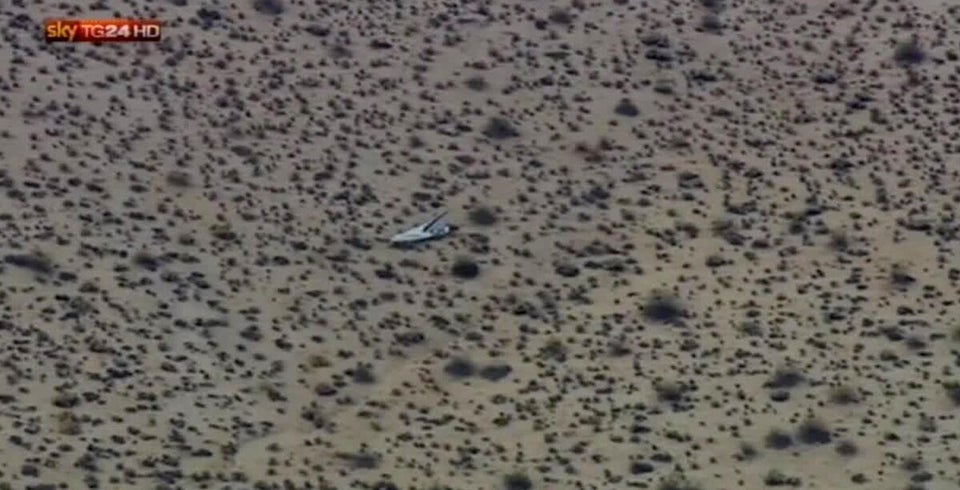 Navetta Virgin Galactic