A 15-year-old army cadet has been attacked with a "makeshift blowtorch" in Manchester, minutes after selling poppies for Remembrance Day.
The cadet was wearing his camouflage army uniform when he was blasted in the face by a man using an aerosol can and a lighter, the Manchester Evening News reported.
The man used the aerosol and lighter to spray flames at the cadet's face after approaching him on Saturday night, then walked away without saying anything, according to police.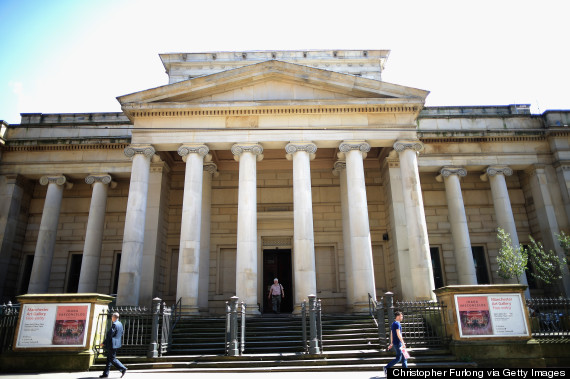 The boy was attacked outside the Manchester Art Gallery
The cadet was waiting at a bus stop next to Manchester Art Gallery, and had spent the day selling poppies and collecting money to commemorate Armistice Day this month.
He suffered minor reddening to his face, and singed hairs on his face and his right forearm, ITV News reported.
READ MORE:

The Guardian Hits Back After 'Sneering' Poppy Article Backlash

The Pictures That Show Heroes Of WW1 Have Not Been Forgotten
Greater Manchester Police said the incident was an "appalling attack" and said the offender was described as black or Asian, 5ft 8in tall and wearing a dark hooded top.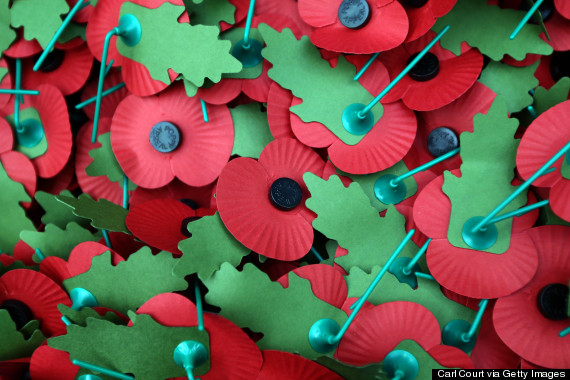 The boy was selling poppies ahead of Remembrance Day
The attacker seemed to be under the influence of alcohol, and was staggering, police added.
Detective Inspector Liam Boden said: "This is an absolutely appalling attack on a young man who was raising money to help remember all those who gave their lives fighting bravely for their country. Whatever his motivation, his violent actions could have scarred this young man for life.
"Although he has suffered some minor injuries, it is pure luck that he did not sustain more serious burns to his face and body.
"Understandably both he and his family are in a state of total shock and cannot believe someone would do this."