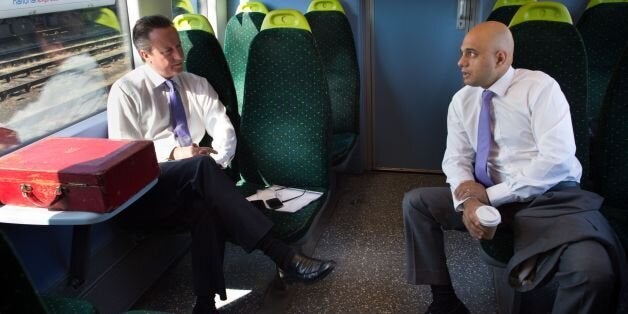 David Cameron has said he wants there to be an Asian prime minister within his lifetime, as culture secretary Sajid Javid was named the most influential Asian in the UK.
The prime minister was speaking at the Westminster Park Plaza Hotel for the GG2 Leadership Awards. Turning to Javid, who was in the audience and is seen as a possible future Tory leader, Cameron joked that he did not want to see it happen "immediately".
"I am incredibly proud that number one on your power list is Saijd Javid, the brilliant Asian man that I asked to join the cabinet," Cameron said.
"And I know we have more to do to encourage true opportunity and diversity in our country but doesn't it say something about our country that in two generations you go from coming to our country with so little to sitting round a Cabinet table - that's the sort of country we're building in the United Kingdom.
"In Britain today there are still too few people from ethnic minorities in top positions, as has just been said the absence is glaring in the boardrooms of FTSE 250, in the chambers of the Houses of Parliament, on football managers' benches, on high court judges' benches and in our fighter jets, our naval ships and our armed battalions around the world.
He added: "When I hear those terms Your Honour, Brigadier General, Right Honourable, more often I want to hear it followed by a British-Asian name.
"And yes, one day I want to hear that title prime minister, followed by a British-Asian name - just not immediately if that's OK by you."
Javid came top of the power list of 101 Asians ahead of teenage education activist Malala Yousafzai, fellow MPs and One Direction star Zayn Malik.
Cameron's call for an Asian PM was seen by some as a snug to the leadership hopes of home secretary Theresa May, who is the leading candidate to succeed Cameron.