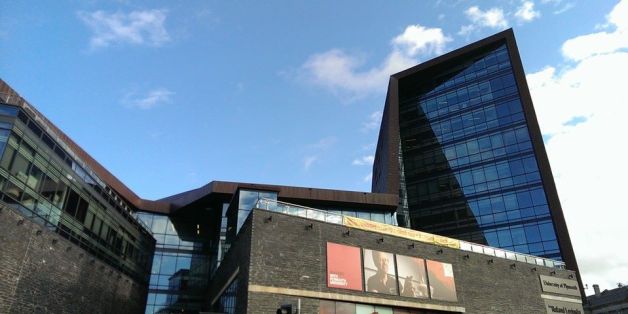 Plymouth University
You would have thought if you were blowing £300,000 on a 30ft video screen you'd want it to show video, right?
Not Plymouth University. The scandal-hit institution is installing the monster screen even though they are only allowed to use it for still images - as it is visible from two major roads and could distract drivers.
Read More:
A spokesperson for the university said it will show time-lapsed images.
Plymouth recently decided to splurge £150,000 on seven chairs. Earlier this year, it blew £24,000 on a staff trip to Miami, where they stayed in the luxurious Shore Club Hotel, described as a party "playground for the jet-set".
Vice chancellor Wendy Purcell, who was recently given a vote of no confidence from her staff, was also found to have taken a first-class rail journey on average once every eight days over the past three years, costing nearly £15,000.
The Telegraph reported the union's regional official Philippa Davey saying: "We are shocked that you would spend that amount of money for something that's just going to be showing still images."
A university spokesman said: "The university was fully aware of the planning terms from the outset, indeed planning permissions were granted and understood well before the project was finally approved and the screen ordered."