TM is the practice of meditating while repeating a mantra to lower stress levels and induce a state of calm.
39 patients with HIV took part in the study, which is in the process of being submitted to scientific journals.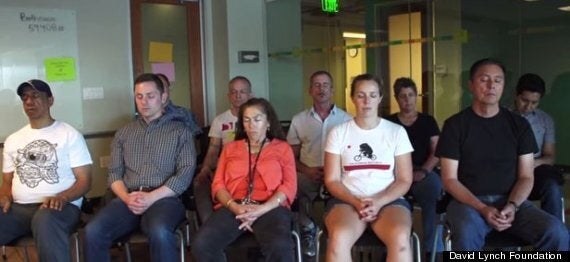 39 patients took part in the study which saw them practice transcendental meditation twice a day for three months
TIME magazine writes: "Researchers measured health factors like stress levels, wellbeing (using an established spiritual wellbeing scale,) levels of psychological distress and physical symptoms related to HIV, like fatigue."
The study didn't look at blood biomarkers or measure T-cell counts, instead relying on reports of wellbeing from the study after they had practiced TM for three months.
The study participants got ill less frequently, were less fatigued, more energised and had better general health and physical functioning, TIME cites Thomas Roth, director of DLF as reporting.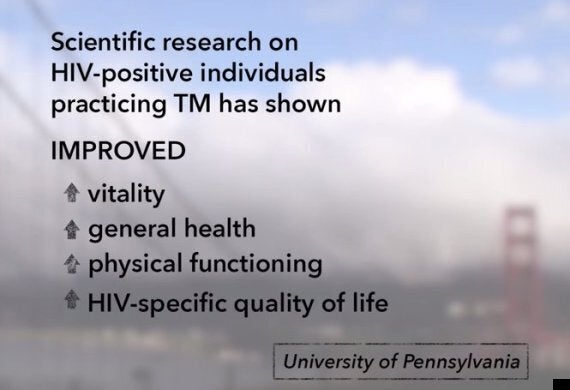 In a video by the DLF entitled 'Transcending HIV', Jeffrey M Leiphart, clinical services director at the San Francisco AIDS Foundation said: "Stress level goes up, which causes immune system to go down.
"So anything that the person can do that interrupts that and provides a sense of relaxation and safety will be immune enhancing. TM is a great example of that."
One woman who took part in the study said: "Three months into me meditating consistently, twice a day, I went from having like 215 T Cells to 358.
"Something which I had not had ever in my time living with HIV and the only thing that had changed in my life was the fact that I was meditating. Since I've been meditating it's been consistently going up."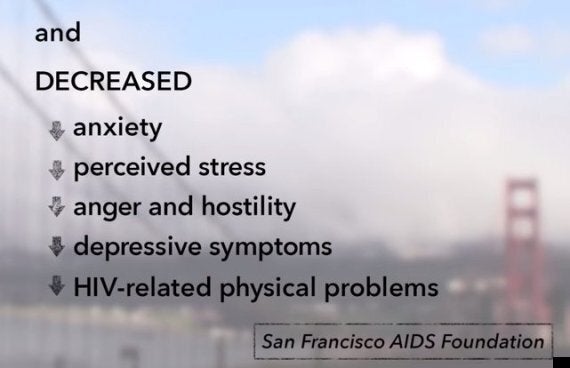 "I had struggled to get access to my medications and in the meantime my CD4 T helper cells were declining, and they were declining rapidly.
"I began doing transcendental meditation underneath a bridge in a camp with homeless people. The effects were amazing – the were profound in a matter of months."
Meditation has been demonstrated to have a number of mental and physical health benefits, including lower stress levels, greater success achieving weight loss goals, improved focus and better academic grades and a lower risk of depression among adolescents and pregnant women.
TM in particular has been linked to lower blood pressure, reduce the risk of heart disease and enhanced longevity.