The campaign hopes to break the silence around domestic violence and is a partnership between Refuge, Women's Aid, Glamour magazine and Avon.
The way it works is simple. Participants take a selfie with their finger against their lips (known as a #shhhselfie), and post it online using the hashtag #WallOfSilence.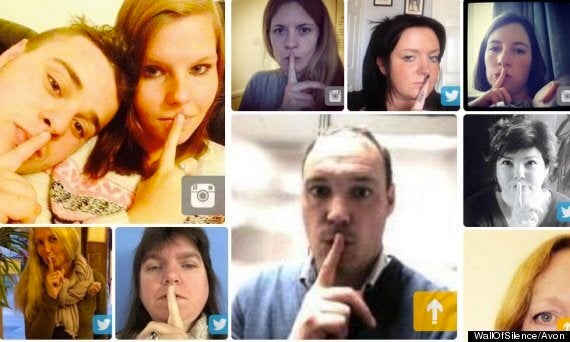 The posts are pulled together in a wall-like format on Avon's website, with each photograph acting as a 'brick'. And for each post Avon have pledged to donate £1 to Women's Aid and Refuge.
So far, celebrities to pledge their support include in Fearne Cotton, Caroline Flack and Dawn O'Porter.
"I hope you will show your support by uploading your picture and joining us in standing up for women everywhere. Women like me. Women like you."
We've pledged our support, have you?