A shell company owned by Google has spent $1 billion on a massive airfield and hanger in Silicon Valley - and no one seems to know why.
Leasing the facility will save NASA around $6 million a year - though what Google actually wants with it is something of an open question.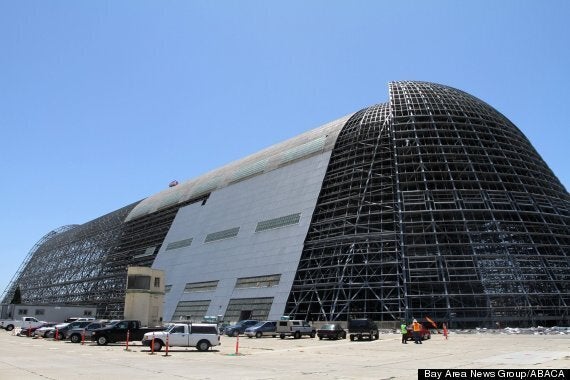 Many Google executives apparently use the airfield to land their private jets, but Google may also use the space for other experiments too - perhaps including its fleet of air-borne WIFi-providing balloons or robotics.
The press release state that alongside renovating the space and providing an education centre, it will use it for "research, development, assembly and testing in the areas of space exploration, aviation, rover/robotics and other emerging technologies".
"As NASA expands its presence in space, we are making strides to reduce our footprint here on Earth," said NASA Administrator Charles Bolden.
"We want to invest taxpayer resources in scientific discovery, technology development and space exploration – not in maintaining infrastructure we no longer need. Moffett Field plays an important role in the Bay Area and is poised to continue to do so through this lease arrangement."
Google VP David Radcliffe said it "looks forward to rolling up our sleeves to restore the remarkable landmark Hangar One, which for years has been considered one of the most endangered historic sites in the United States".
Popular in the Community