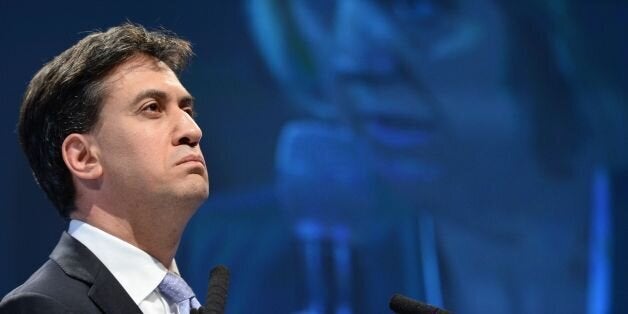 The Conservative have taken a three-point poll lead after a damaging bout of Labour infighting.
Research by Ipsos MORI for the Evening Standard found that days of speculation about Ed Miliband's leadership has seen the party's support drop four points to 29%.
Meanwhile, the Conservatives were up two on 32% - the biggest advantage the polling firm has recorded for them since 2010. The Liberal Democrats were up one on 9%, and Ukip down two on 14%.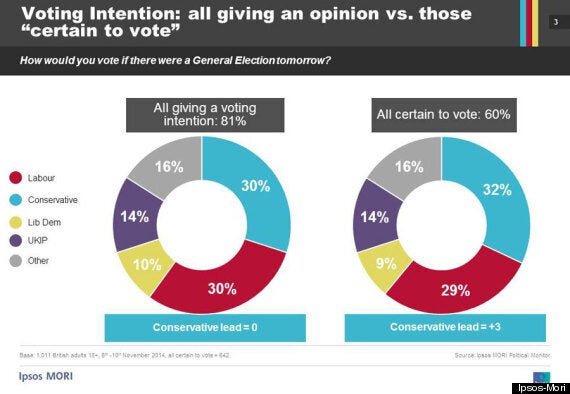 Just 13% of those surveyed agreed Miliband was "ready to be prime minister", while 73% thought the opposite. Dissatisfaction with Miliband among Labour supporters (chart below) is at 58%, the highest level of dissatisfaction Ipsos MORI has ever recorded for any leader of any major party among their own supporters in the twenty years it has recorded data.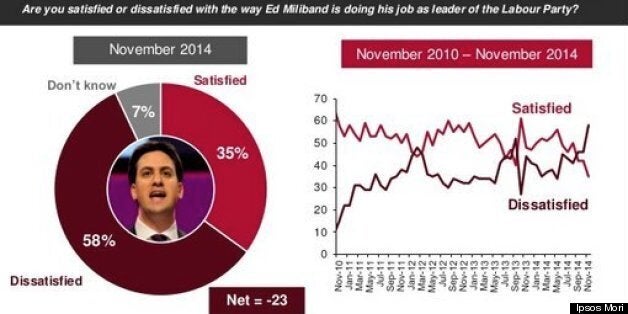 Bobby Duffy, Managing Director at Ipsos MORI said: "The interviewing for this poll was conducted at the height of the very public discussion of a possible challenge to Ed Miliband's leadership of the party – and it looks like it's had a significant effect on public opinion.
"The Labour leadership will clearly hope that this marks a low point - they've lost the lead to the Conservatives in overall voting intention, but they're still within touching distance, which is quite remarkable given the relentlessly negative coverage."