Notorious police killer Harry Roberts has been released from prison despite calls from relatives of his victims, politicians and senior police for him to stay behind bars for his murder of three unarmed officers nearly 50 years ago.
The 78-year-old, who was jailed for life for the killings in 1966, was released from Littlehey prison in Cambridgeshire on Monday night, The Sun reported (£).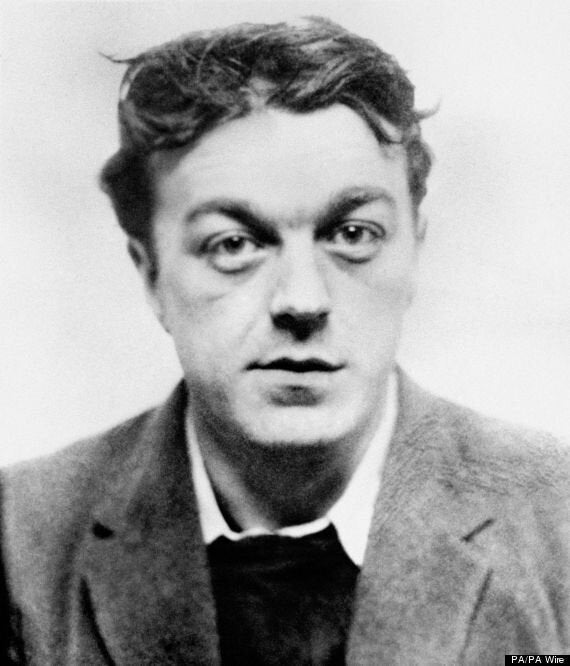 Harry Roberts, pictured at the time of the crime
Mandy Fox, the youngest daughter of Pc Fox, branded his release a "disgrace".
Gillian Wombwell, the widow of Mr Wombwell, said: "Our sentence is for life and so should his be."
Chairman of the Metropolitan Police Federation John Tully said on Twitter that he thought Roberts's release was "sickening".
The revelation that he was to be let out of prison sparked anger last month.
The prospect of Roberts being set free also drew strong criticism from Met Police Commissioner Sir Bernard Hogan-Howe, who said a life sentence should have been just that.
Home Secretary Theresa May and London mayor Boris Johnson added their voices to the chorus calling for Roberts to remain behind bars.
But Nick Clegg last month defended the parole board which decided on the release, saying such a decision is not about "feelings" but "how the justice system works".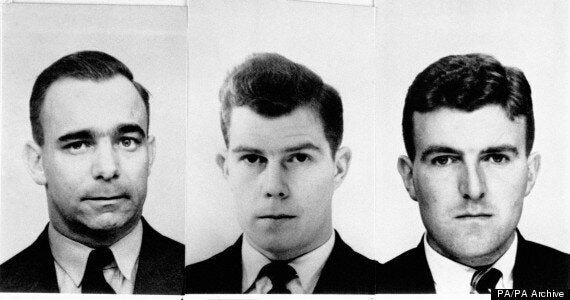 L to R: Geoffrey Roger Fox, 41, David Stanley Bertram Wombwell, 25, and Christopher Tippet Head, 30
He said: "If you want to run the system according to the latest emotion you feel, fine, but that would be a disaster."
A spokesman for the Ministry of Justice said: "Offenders on life sentences are subject to strict controls for as long as their risk requires them. If they fail to comply with these conditions they can be immediately returned to prison."
Police Federation chairman Steve White said many police officers would feel badly let down by the criminal justice system after hearing of Roberts's release.
He said: "While Harry Roberts may have served 38 years in prison, we must not lose sight that he was involved in the brutal murder of three unarmed police officers; their families have been condemned to a life sentence without their loved ones.
"The public outcry also demonstrates the strength of feeling among the law-abiding British public who understand that police officers put themselves in dangerous positions to protect their communities, but rightly expect the backing of the law and criminal justice system in doing so."
He added that Roberts's release "clearly demonstrates the need for urgent legislative change to ensure those convicted of killing police officers do remain in prison for their whole life".
In 2013, the Home Office announced it would seek to make everyone convicted of murdering a police officer serve their entire life sentence behind bars. This is still passing through parliament.