Nicki Minaj has apologised to those who were offended by her recent lyric video, which appeared to contain allusions to Nazi imagery.
READ MORE:
Last week, the rapper was met with heavy criticism when she uploaded the controversial lyric video for her new track 'Only', which portrays Nicki as a Hitler-esque dictator and uses symbolism which seems to represent the swastika.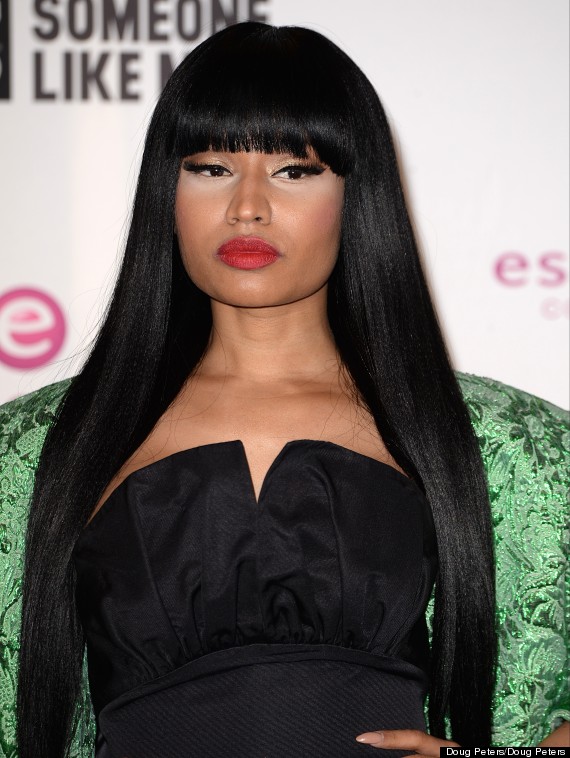 Nicki Minaj
She has now issued an apology for the clip on Twitter, explaining that the influence for the clip actually came from 'Sin City', and another animated series on Cartoon Network.
The artist who made the lyric video for "Only" was influenced by a cartoon on Cartoon Network called "Metalocalypse" & Sin City.

— NICKI MINAJ (@NICKIMINAJ) November 11, 2014
Nicki went on to say that no offence was intended with the lyric video, pointing out that the artists in charge of creating the video were Jewish.
Both the producer, & person in charge of over seeing the lyric video (one of my best friends & videographer: A. Loucas), happen to be Jewish

— NICKI MINAJ (@NICKIMINAJ) November 11, 2014
I didn't come up w/the concept, but I'm very sorry & take full responsibility if it has offended anyone. I'd never condone Nazism in my art.

— NICKI MINAJ (@NICKIMINAJ) November 11, 2014
While Nicki has said she's sorry for causing offence, the video's director, Jeff Osborne, has stood by the clip, telling MySpace: "I'm not apologizing for my work, nor will I dodge the immediate question. The flags, armbands, and gas mask (and perhaps my use of symmetry?) are all representative of Nazism.
"As far as an explanation, I think its actually important to remind younger generations of atrocities that occurred in the past as a way to prevent them from happening in the future.
"And the most effective way of connecting with people today is through social media and pop culture. So if my work is misinterpreted because it's not a sappy tearjerker, sorry I'm not sorry. What else is trending?"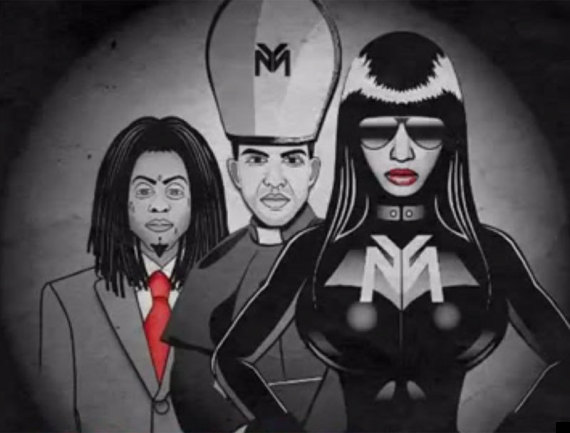 Nicki, as portrayed in the 'Only' lyric video
'Only' - which also features Lil Wayne, Drake and Chris Brown - is due to feature on Nicki's much-awaited upcoming album, 'The Pink Print', which will be released next month.
Nicki debuted another new track from the album, 'Bed of Lies', with a performance at the MTV EMAs in Glasgow on Sunday night, where she also took on hosting duties.
LIKE US ON FACEBOOK | FOLLOW US ON TWITTER